Project description
Erika is a GTK+ podcast manager for Linux.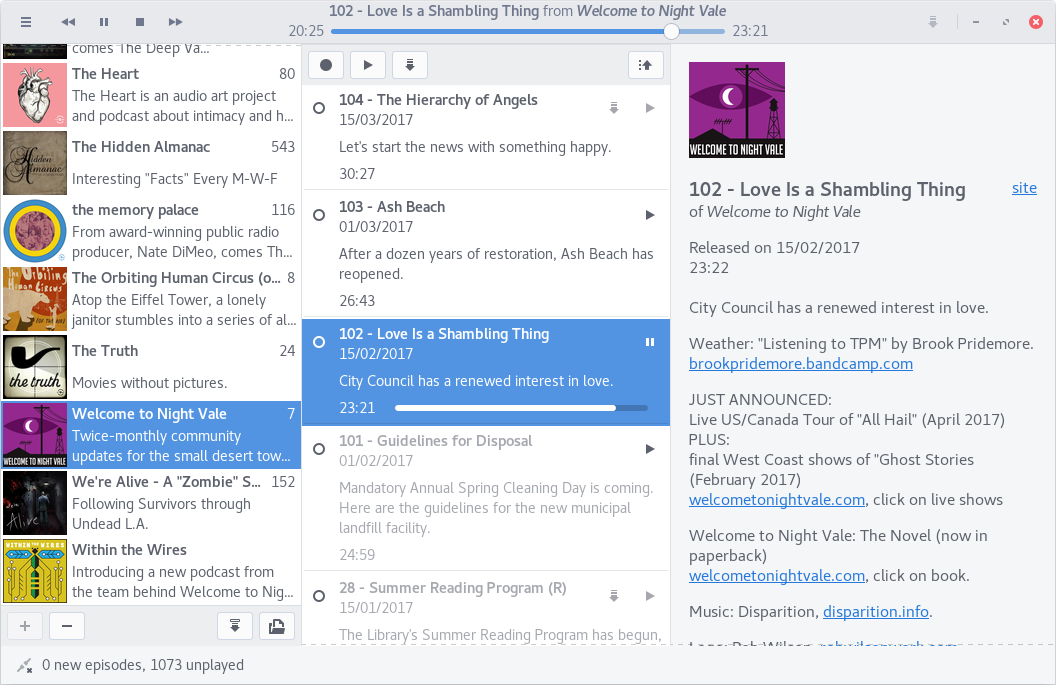 Features
Suscribe, download and listen to audio podcasts

Keep your podcast library organised, and synchronize it with gpodder.net
Installation
Install Python 3, PyGObject, and webkitgtk (not webkit2gtk) and run the command
pip install erika
Credits
Erika is released under the MIT License, with the exception of the file erika/frontend/widgets/scrolled_window.py which is released under the GNU/GPLv3 License.
Project details
Download files
Download the file for your platform. If you're not sure which to choose, learn more about installing packages.
Source Distribution
Built Distribution