fonty is a command line tool for installing, managing and converting fonts.
Project description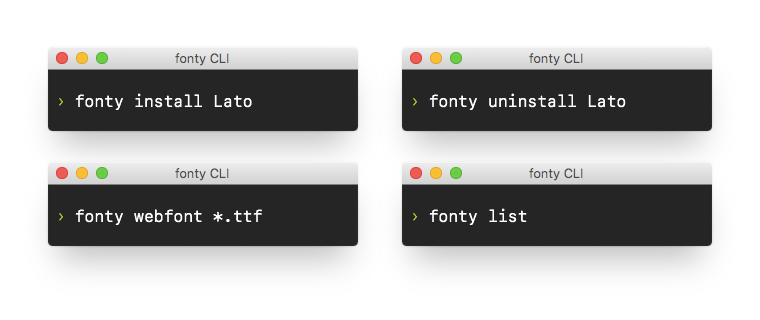 A command-line tool to download, manage and convert fonts
fonty is a command line interface that helps you simplify your font management workflow by allowing you to install and uninstall fonts like a package manager (think npm, apt-get, chocolatey). It can also help you create webfonts and generate @font-face declarations so that you can focus on building great websites.
For full documentation, visit the GitHub page.
Project details
Download files
Download the file for your platform. If you're not sure which to choose, learn more about installing packages.
Source Distribution