A jukebox-style web-frontend to mpd
Project description
fookebox is a jukebox-style web-frontend to MPD.
It can be used as a keyboard-less jukebox, as a powerful MPD control frontend or as anything in between.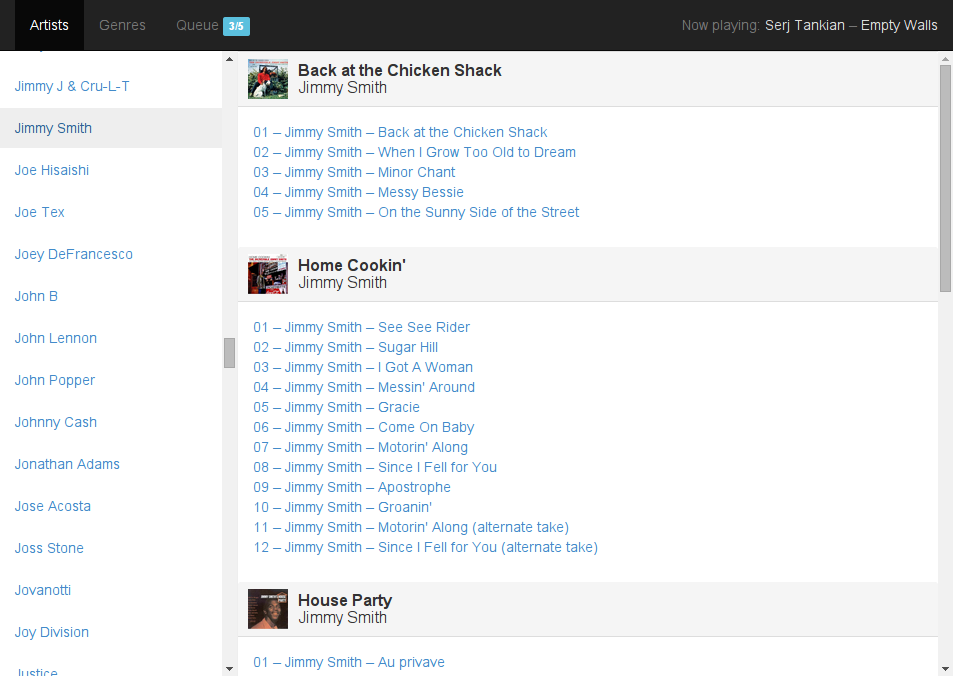 With fookebox you can
Browse your music library by artist or genre
Add songs to the queue (obviously)
Automatically play random music from your collection
Limit the queue size
Add whole albums to the queue
Remove songs from the queue
Search for artists or genres
Control MPD
Getting started
$ pip install fookefox
$ fookebox

Your jukebox should now be ready on http://localhost:8888/
Configuration
You can run fookebox with a custom configuration:
$ fookebox --config my-config.ini

The sample config file in examples/fookebox.ini explains all available options and their default values.
Project details
Download files
Download the file for your platform. If you're not sure which to choose, learn more about installing packages.
Source Distribution