Plone addon for redirects
Project description
This is a Plone addon which allows to manage redirects. It allows to add new redirects which may point to internal or external URLs.
Supports Plone 4.3 and 5.1.
Add the package as dependency to your setup.py:
setup

(

...




      

install_requires

=

[




        

...




        

'ftw.redirector'

,




      

])
or to your buildout configuration:
[instance]




eggs +

=

 

ftw.redirector
and rerun buildout.
After restarting your Plone, install ftw.redirector through the Plone addons control panel, quickinstaller or portal_setup.
After installing the addon, go to the Plone control panel for redirects in order to add new redirects.
After successfully installing the addon, go to the Plone control panel, where a new "Redirect Configuration" link is added: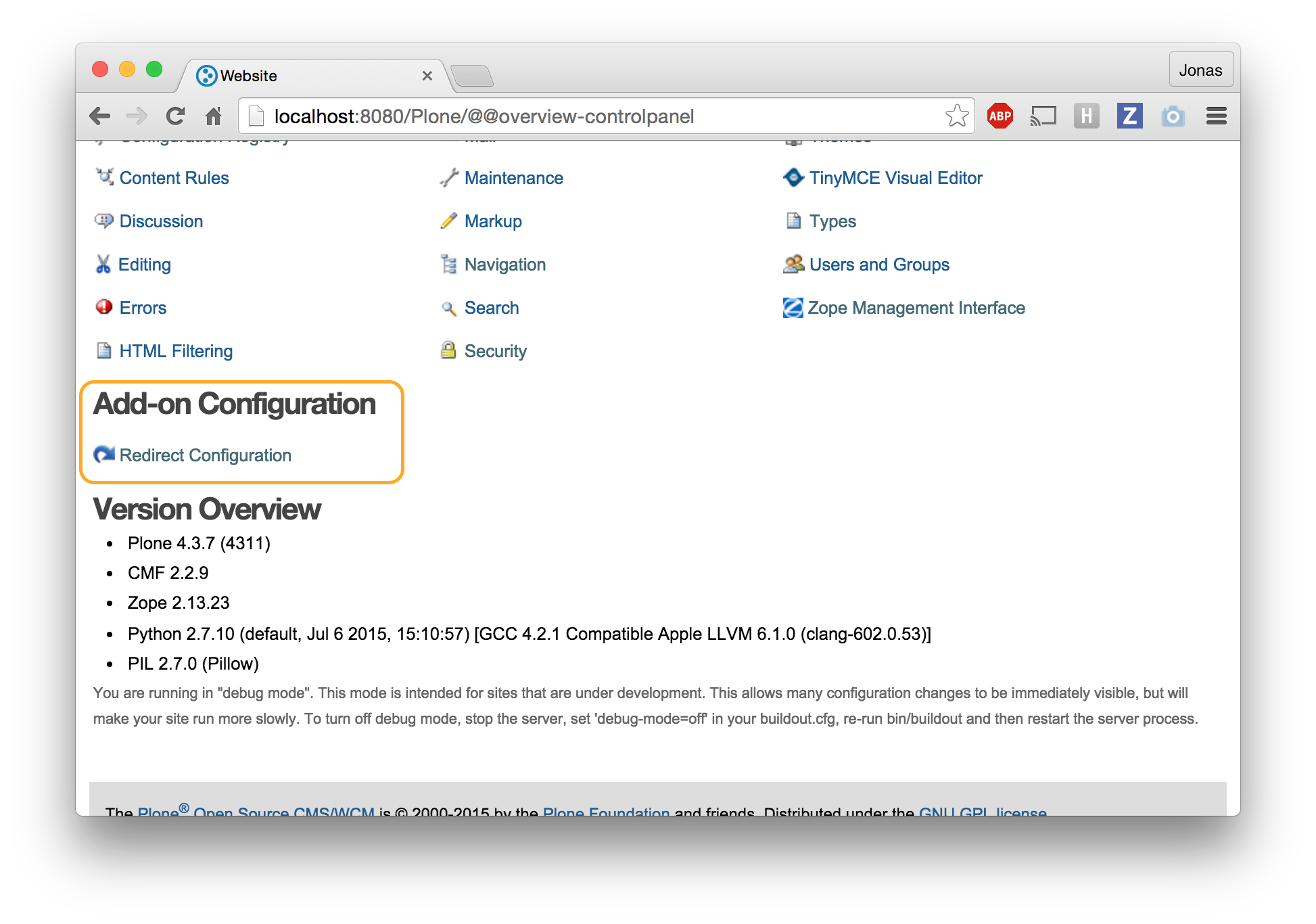 Redirect rules can easily be managed by editing the configuration: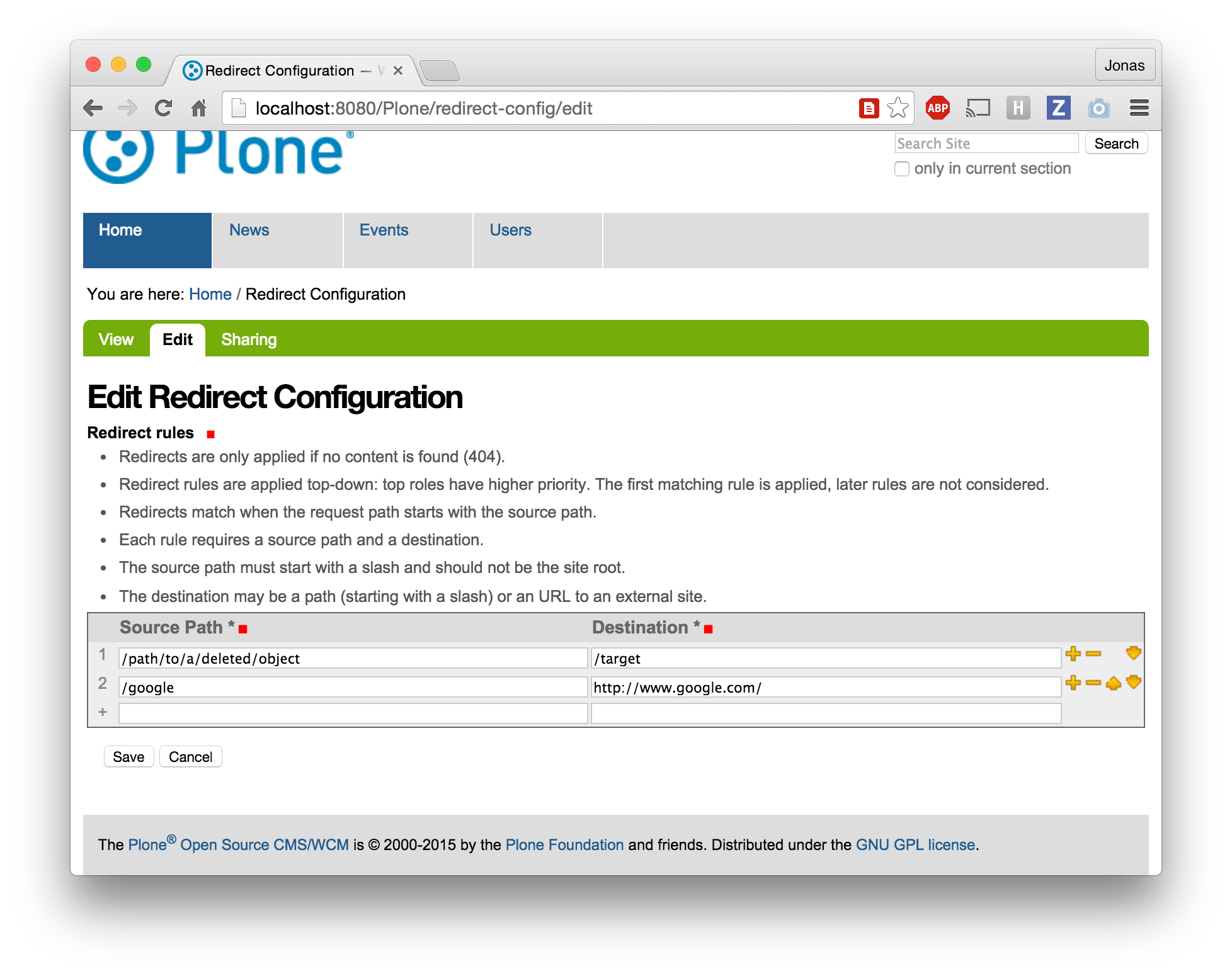 The redirect config is a dexterity object (mainly for ftw.publisher compatibility).

Redirects are only applied if no content is found (404).

Redirect rules are applied top-down: top roles have higherpriority. The first matching rule is applied, later rules arenot considered.

Redirects match when the request path starts with thesource path.

Each rule requires a source path and a destination.

The source path must start with a slash and should not be the site root.

The destination may be a path (starting with a slash) or an URL to an external site.
This package is copyright by 4teamwork.
ftw.redirector is licensed under GNU General Public License, version 2.
Project details
Download files
Download the file for your platform. If you're not sure which to choose, learn more about installing packages.
Source Distribution