browser-based gdb frontend using Flask and JavaScript to visually debug C, C++, Go, or Rust
Project description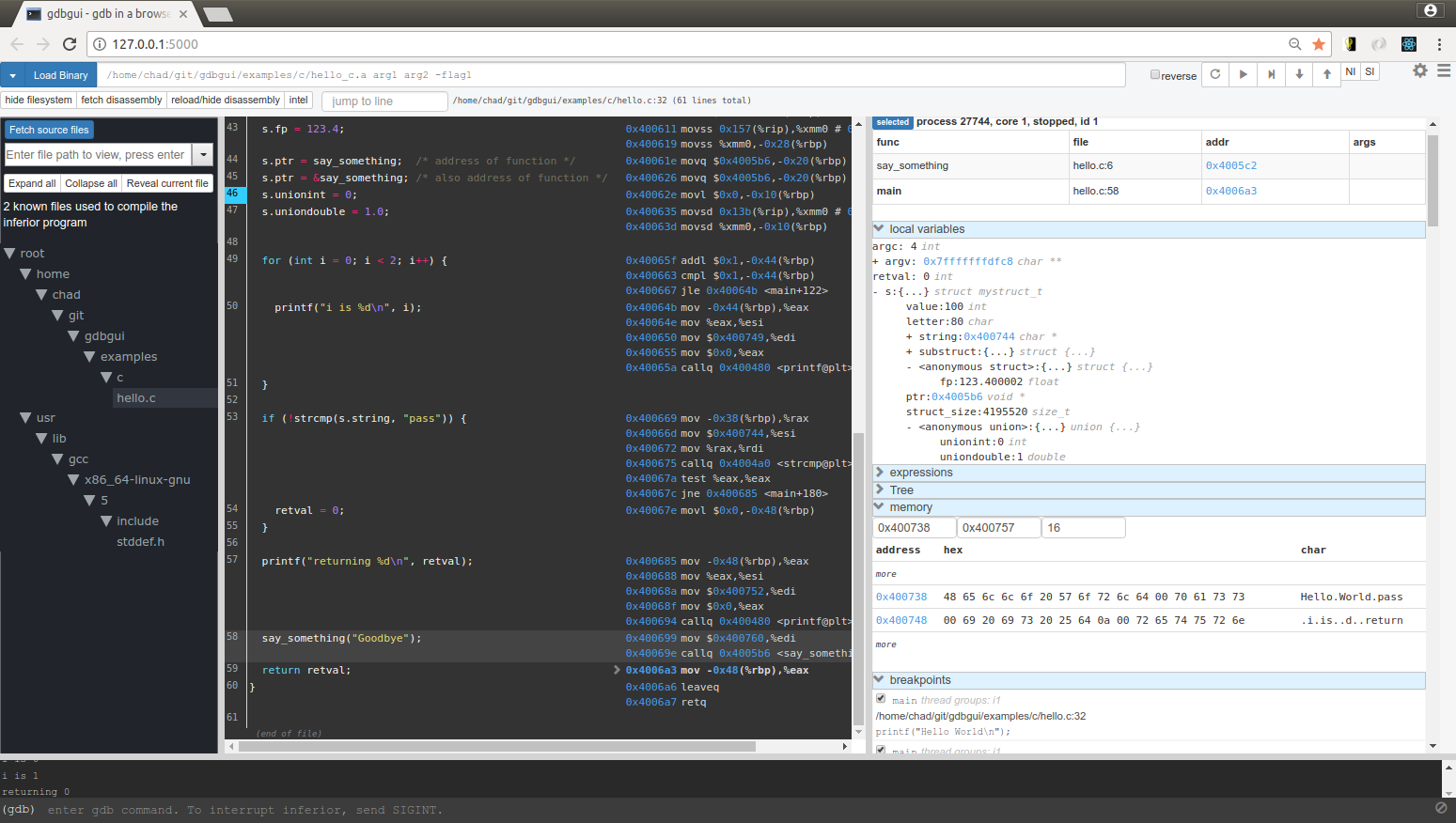 A modern, browser-based frontend to gdb (gnu debugger). Add breakpoints, view stack traces, and more in C, C++, Go, and Rust! Simply run gdbgui from the terminal and a new tab will open in your browser.
Homepage
gdbgui.com for documentation, installation instructions, screenshots and more
License
GNU GPLv3
PyPI, this github page, and gdbgui.com are the only official sources of gdbgui.
Users of gdbgui
Create a PR and add your company, name, school, project, etc. here
Project details
Download files
Download the file for your platform. If you're not sure which to choose, learn more about installing packages.
Source Distribution
Built Distribution
Close
Hashes for gdbgui-0.10.2.1-py2.py3-none-any.whl
Hashes for gdbgui-0.10.2.1-py2.py3-none-any.whl

| Algorithm | Hash digest | |
| --- | --- | --- |
| SHA256 | 446d7c8952d8740c83d26fe1b41ba1347f76e5810c74fab0fe1f2d83b312a4ed | |
| MD5 | 85f7aa44e13f6b05b4ee6b239c8afa6e | |
| BLAKE2b-256 | b716c985b797a636d419c069975d41dc652bc08ab2707752cebfaa613aba29d1 | |