Simple Client for Earth Engine Uploads
Project description
geeup: Simple CLI for Earth Engine Uploads
geeup is a command-line tool for batch uploading image and table assets to Google Earth Engine, designed for open source geospatial users. It is a minimal tool with a simple objective: to make it easy to upload and manage assets in Google Earth Engine. This tool borrows many features from the another project of mine geeadd such as quota estimation before uploading new assets, task monitoring and cancellation to name a few of these tools.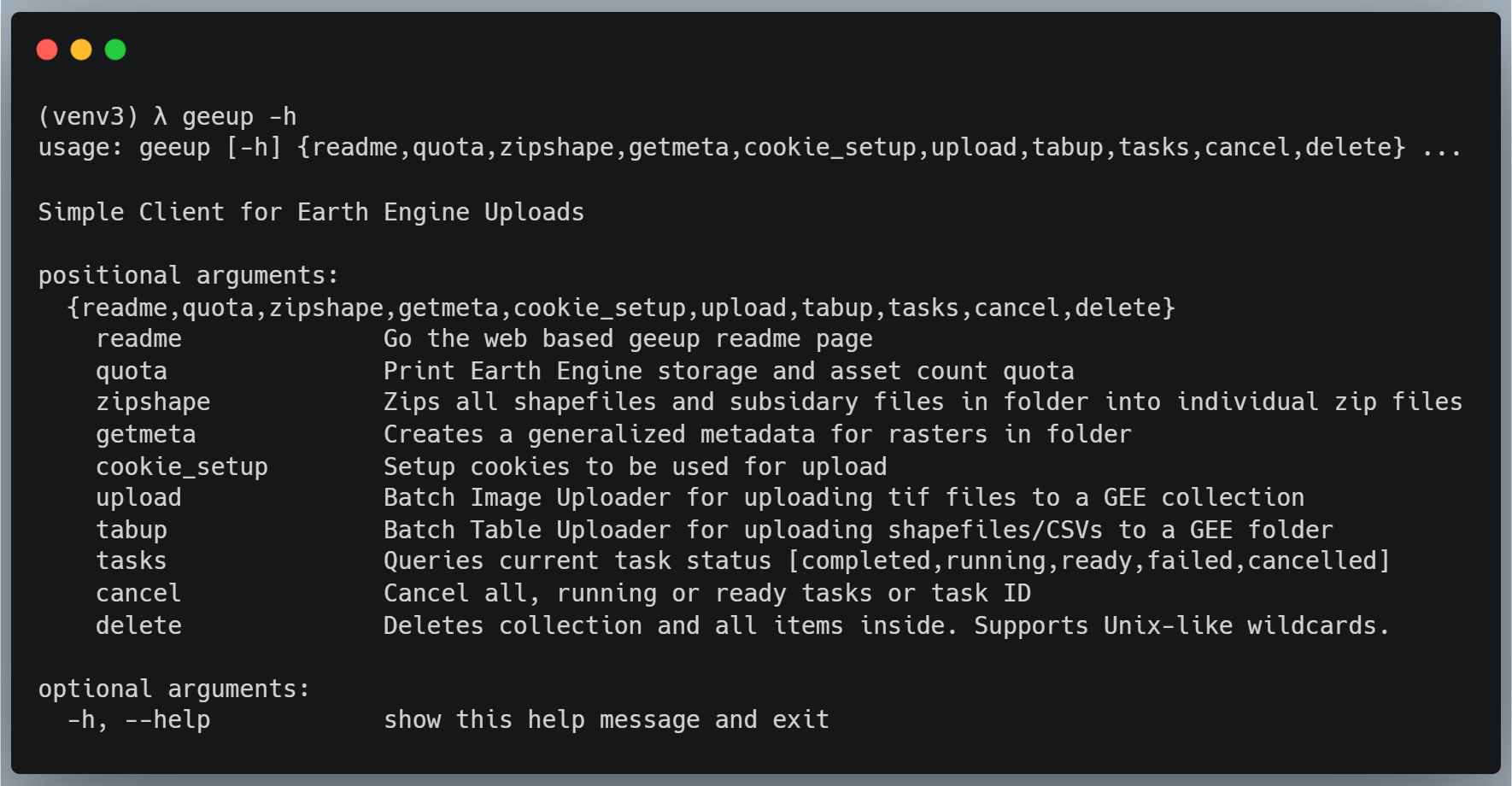 If you use this project, star and cite it as below to show your support
Samapriya Roy. (2023). samapriya/geeup: geeup: Simple CLI for Earth Engine Uploads (1.0.0).
Zenodo. https://doi.org/10.5281/zenodo.8385048

Find the readme docs here
Project details
Download files
Download the file for your platform. If you're not sure which to choose, learn more about installing packages.
Source Distribution
Built Distribution