Greedy (topological) coloring for GeoPandas
Project description
greedy
Introduction
Greedy (topological) coloring for GeoPandas
greedy is a Python package which brings topological (greedy) coloring to GeoPandas. It offers several coloring strategies, all accessible using one line of code:
gdf

[

'colors'

]

 

=

 

greedy

(

gdf

)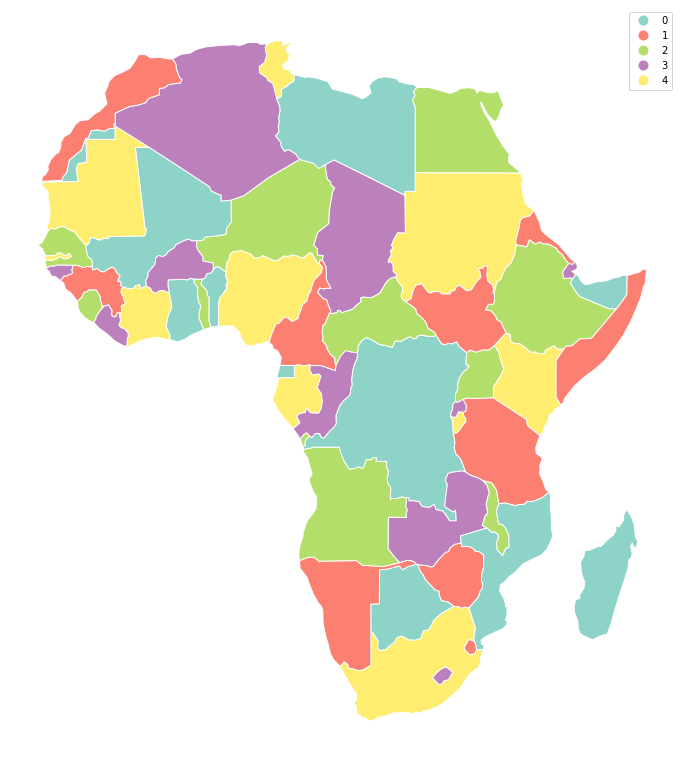 Documentation
Documentation of greedy is available at martinfleis.github.io/greedy.
Install
You can install momepy using Conda from conda-forge (recommended):
conda install -c conda-forge greedy

or from PyPI using pip:
pip install greedy

See the installation instructions for detailed instructions.
---
Copyright (c) 2017 - 2019 Martin Fleischmann, Nyall Dawson
Project details
Download files
Download the file for your platform. If you're not sure which to choose, learn more about installing packages.
Source Distribution
Built Distribution