Korean natural language toolkit
Project description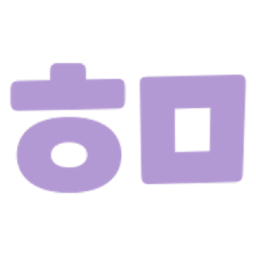 🦛 파이썬 한글 처리 라이브러리. Python Hangul Morphological Analyzer
Features
텍스트 전처리 (Text preprocessing)

형태소 분석 (Morpheme analysis)
품사 태깅 (Part-of-speech tagging)
License
개발 가이드의 라이센스 문서를 참조하세요.
Installation
Python 3.6+ 를 지원합니다.
pip install hama

Usage
개발 가이드에 Hama NLP의 여러 기능에 대한 사용법이 소개되어 있습니다.
Testing
coverage run -m pytest -v
coverage report -m

Profiling
From the project root:
python -m cProfile -o profile/out.profile profile/profile.py
python profile/timing.py

Formatting
yapf -i -r -vv .

Project details
Download files
Download the file for your platform. If you're not sure which to choose, learn more about installing packages.
Source Distribution
Built Distribution