A tiny python application that abstracts viewing/interacting with your console history.
Project description
history-view
A little tool to visually browse your console history.
What it looks like to scan through your history now: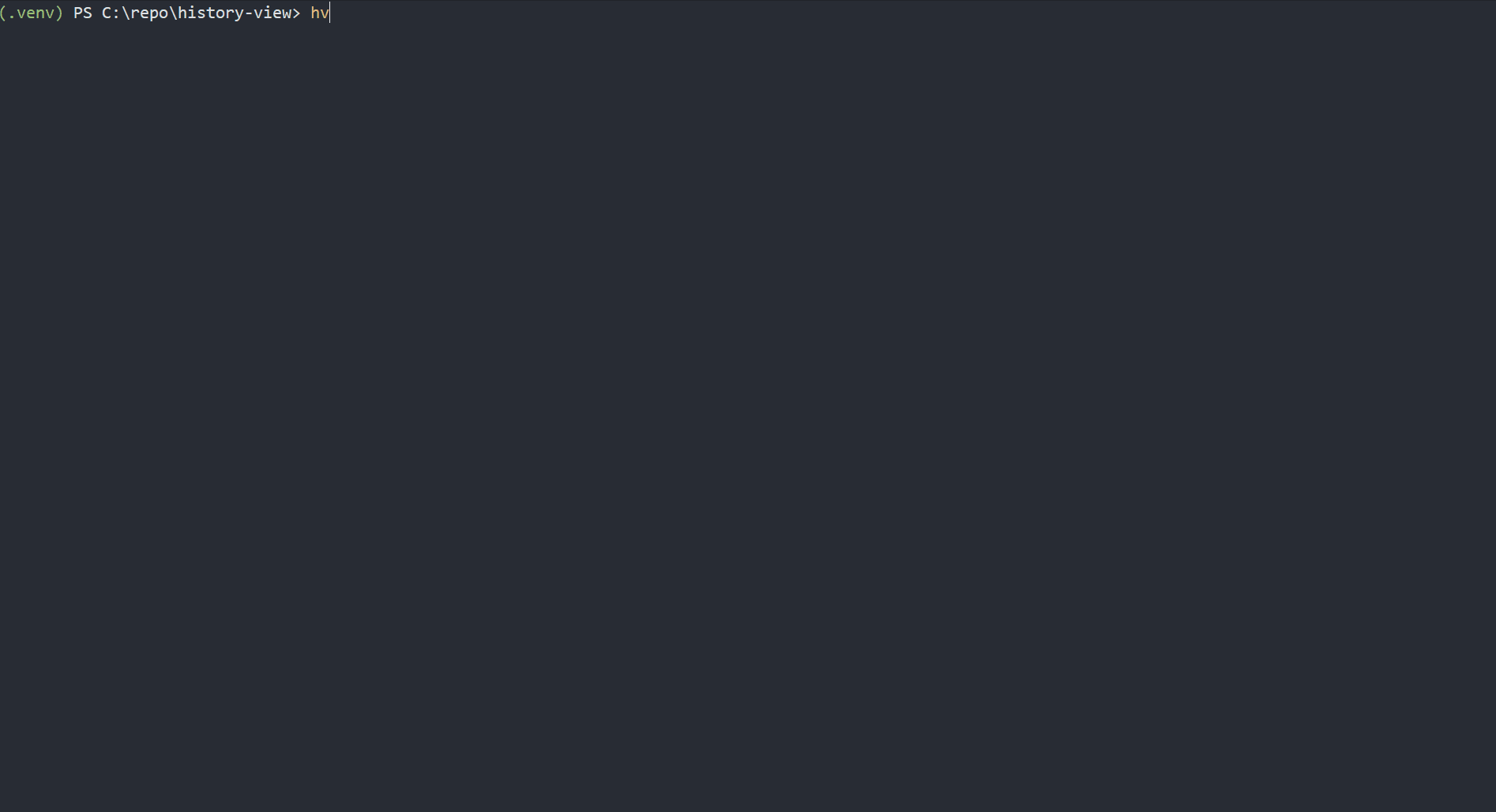 Arguments
| Argument | Description |
| --- | --- |
| -s, --search | Filter history by regex. |
| --c | Don't invoke selected command, instead copy to clipboard. |
Known Issues
Still uses subprocess to invoke. It should be mostly the same given that environment variables are passed in, but a straightforward return of the command is something that would be better.
Only supports Windows and Powershell.
Only adds to the long-term history. Not the history of the current shell (available via up/down)
Addendum
Yes, I am entirely aware that I could get the same affect in powershell with Get-History. Not the point!
Project details
Download files
Download the file for your platform. If you're not sure which to choose, learn more about installing packages.
Source Distribution
Built Distribution
Close
Hashes for history_view-1.0.1-py3-none-any.whl
Hashes for history_view-1.0.1-py3-none-any.whl

| Algorithm | Hash digest | |
| --- | --- | --- |
| SHA256 | d6c3b2aef4a36ffb67b4c9ce48f28556f678dcef9d9dd4b1838f8055ab85dba8 | |
| MD5 | 549b42cf49558ec7dcfd12a46e5c4d6f | |
| BLAKE2b-256 | 8ac7b81dc600b14800315a0c57c31295414f622532a24bfb50bfb3aaa0e8bc3c | |