A scikit-learn compatible hyperbox-based machine learning library in Python
Project description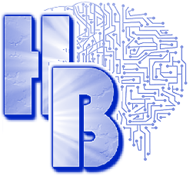 hyperbox-brain is a Python open source toolbox implementing hyperbox-based machine learning algorithms built on top of scikit-learn and is distributed under the GPL-3 license.
The project was started in 2018 by Prof. Bogdan Gabrys and Dr. Thanh Tung Khuat at the Complex Adaptive Systems Lab - The University of Technology Sydney. This project is a core module aiming to the formulation of explainable life-long learning systems in near future.
Project details
Download files
Download the file for your platform. If you're not sure which to choose, learn more about installing packages.
Source Distribution
Built Distribution
Close
Hashes for hyperbox_brain-0.1.5-py3-none-any.whl
Hashes for hyperbox_brain-0.1.5-py3-none-any.whl

| Algorithm | Hash digest | |
| --- | --- | --- |
| SHA256 | 846dfb6e743da6aa11e50e895eaa20aa92b21b38abfb716aecdcebfc110a3be9 | |
| MD5 | 11d1317e9c035082348aeff5e5df7c48 | |
| BLAKE2b-256 | e49fdad9c8e1c170ad76853a61eedccba9cdaabac593c1d6c5dbbeb95301678a | |