Compiler for JMC (JavaScript-like Minecraft Function), a mcfunction extension language for making Minecraft Datapack.
Project description
JMC ·
(JavaScript-like Minecraft Function)
JMC (JavaScript-like Minecraft Function) is a mcfunction extension language for making Minecraft Datapack.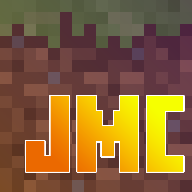 Documentation: https://jmc.wingedseal.com
Trailer: https://www.youtube.com/watch?v=cFgvCScpirw&ab_channel=WingedSeal
---
Why use JMC?
Avoid repetitive tasks
Superior Syntax
Low learning curve
Many more features
JMC allows you to write minecraft functions in a better language (.jmc) which is more readable and easier to write.
Documentation
Everything you need to know about JMC can be found at https://jmc.wingedseal.com
Installation
In "datapacks" folder of your world file (Usually .minecraft/saves/world_name/datapacks). Create a new datapack folder. And put JMC.exe in that folder then run it.

pip

 

install

 

jmcfunction

 

--pre

Build
If you would like to build the executable yourself (on Windows).
Install Python 3.10
Install GNU compiler
Open command prompt as administrator
Go to repository directory using cd
Run pip install -r build_requirements.txt
Run build
License
Project details
Download files
Download the file for your platform. If you're not sure which to choose, learn more about installing packages.
Source Distribution
Built Distribution
Close
Hashes for jmcfunction-1.2.15-py3-none-any.whl
Hashes for jmcfunction-1.2.15-py3-none-any.whl

| Algorithm | Hash digest | |
| --- | --- | --- |
| SHA256 | 4bdeb7c8d9dbe09d3e78ca3a726cec59e13008e4fe4fa233164695da4999dbe9 | |
| MD5 | d338cb4ab7aaf93c3bfc4f3a79532c0b | |
| BLAKE2b-256 | 5d6b11418bcb01de108d25449b4512dbdbc3d02b0c47fe99500290a4a5fa45ed | |