A discontinuous Galerkin FEM solver for multiphase free surface flows
Project description
Ocellaris is a mass-conserving DG FEM solver for sharp-interface multiphase free-surface flows. Ocellaris can simulate water entry and exit of objects in ocean waves with accurate capturing of the force on the object and the behaviour of the free surface. Some examples of what Ocellaris can do, including videos of the results, are shown in the Ocellaris Blog on www.ocellaris.org.
Ocellaris is implemented in Python and C++ with FEniCS as the backend for the mesh and finite element assembly. PETSc is used for solving the resulting linear systems.
Ocellaris is named after the Amphiprion Ocellaris clownfish and is written as part of a PhD project at the University of Oslo.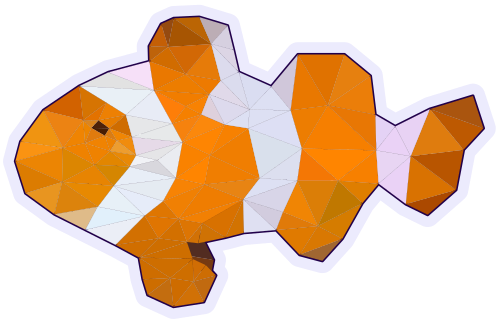 Project details
Download files
Download the file for your platform. If you're not sure which to choose, learn more about installing packages.
Source Distribution
Built Distribution
Close
Hashes for ocellaris-2019.1.0-py3-none-any.whl
Hashes for ocellaris-2019.1.0-py3-none-any.whl

| Algorithm | Hash digest | |
| --- | --- | --- |
| SHA256 | 7b54936ae12833f2be5817ea8013aac51fcb9dc177d95c2437701f434c9f9e4a | |
| MD5 | 7bd0de612d1ab3f459878207bfcb947f | |
| BLAKE2b-256 | 138957cab0695181313e75e9cf239d62c81f2e9a9c19047cc1fda19b0cbc2110 | |