Pay and receive invoices from bank statements
Project description
PoS Pay invoice
This modules allows to pay an existing Supplier Invoice / Customer Refund, or to collect payment for an existing Customer Invoice, using the PoS backend session.
Usage
Go to Point of Sale / Dashboard and create and/or open an existing Session.

Press the button Pay Invoice to pay a Supplier Invoice or a Customer Refund. You will need to select the expected Journal

Select Collect Payment from Invoice in to receive a payment of an existing Customer Invoice or a Supplier Refund.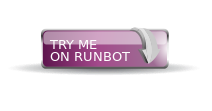 Known issues / Roadmap
Cannot pay invoices in a different currency than that defined in the journal associated to the payment method used to pay/collect payment.
Credits
Maintainer

This module is maintained by the OCA.
OCA, or the Odoo Community Association, is a nonprofit organization whose mission is to support the collaborative development of Odoo features and promote its widespread use.
To contribute to this module, please visit http://odoo-community.org.
Project details
Download files
Download the file for your platform. If you're not sure which to choose, learn more about installing packages.
Source Distributions
Built Distribution
Close
Hashes for odoo10_addon_account_cash_invoice-10.0.1.0.0-py2-none-any.whl
Hashes for odoo10_addon_account_cash_invoice-10.0.1.0.0-py2-none-any.whl

| Algorithm | Hash digest | |
| --- | --- | --- |
| SHA256 | 5eb01758281f1d9cc09ce86cf88e9c24f05cc71851ca6b2c9e0d7d3a7c852b9d | |
| MD5 | 6034f64ceabed30e6587ea43bd0f4350 | |
| BLAKE2b-256 | 8d650829856b3136b5ddf908d94bf6117a79c4a5e3fae5726d35c199f0559cb8 | |