New views to manage invoice lines information
Project description

Account Invoice Line Report
This module creates a new view to manage invoice lines information.
Configuration
In order to see invoice line information, you must install sales management app.
Usage
To use this module, you need to:
Go to Accounting > Reporting > Business Intelligence > Invoice Lines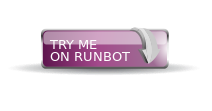 Bug Tracker
Bugs are tracked on GitHub Issues. In case of trouble , please check there if your issue has already been reported. If you spotted it first, help us smashing it by providing a detailed and welcomed feedback.
Images
Odoo Community Association: Icon.
Maintainer

This module is maintained by the OCA.
OCA, or the Odoo Community Association, is a nonprofit organization whose mission is to support the collaborative development of Odoo features and promote its widespread use.
To contribute to this module, please visit https://odoo-community.org.
Project details
Download files
Download the file for your platform. If you're not sure which to choose, learn more about installing packages.
Source Distributions
Built Distribution
Close
Hashes for odoo10_addon_account_invoice_line_report-10.0.1.0.0-py2-none-any.whl
Hashes for odoo10_addon_account_invoice_line_report-10.0.1.0.0-py2-none-any.whl

| Algorithm | Hash digest | |
| --- | --- | --- |
| SHA256 | 86d5157f1d7a1b7a5d248a1d5554b8e7de47183bb8ae60643d6d93895db4be4f | |
| MD5 | 8668566a84a5190b0cf65d3d66a5bd52 | |
| BLAKE2b-256 | 6ab915d79419ea884882a5fc20b71c7faebc005ee174aec6f2b604cc73f12ff1 | |