External Database Sources
Project description
External Database Sources
This module allows you to define connections to foreign databases using ODBC, Firebird, Oracle Client or SQLAlchemy.
Installation
No installation required.
Configuration
Database sources can be configured in Settings > Configuration -> Data sources.
Usage
To use this module:
Go to Settings > Database Structure > Database Sources

Click on Create to enter the following information:

Data source name

Password

Connector: Choose the database to which you want to connect

Connection string: Specify how to connect to database
To extend this module: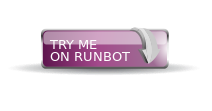 Known issues / Roadmap
Find a way to remove or default the CA certs dir

Add concept of multiple connection strings for one source (multiple nodes)

Add a ConnectionEnvironment that allows for the reuse of connections

Message box should be displayed instead of error in connection_test

Remove old api compatibility layers (v11)

Instead of returning list of results, we should return iterators. This will support larger datasets in a more efficient manner.

Implement better CRUD handling
Bug Tracker
Bugs are tracked on GitHub Issues. In case of trouble, please check there if your issue has already been reported. If you spotted it first, help us smashing it by providing a detailed and welcomed feedback.
Credits
Maintainer

This module is maintained by the OCA.
OCA, or the Odoo Community Association, is a nonprofit organization whose mission is to support the collaborative development of Odoo features and promote its widespread use.
To contribute to this module, please visit http://odoo-community.org.
Project details
Download files
Download the file for your platform. If you're not sure which to choose, learn more about installing packages.
Source Distributions
Built Distribution
Close
Hashes for odoo10_addon_base_external_dbsource-10.0.2.0.0-py2-none-any.whl
Hashes for odoo10_addon_base_external_dbsource-10.0.2.0.0-py2-none-any.whl

| Algorithm | Hash digest | |
| --- | --- | --- |
| SHA256 | 34fa8fcc824fc51317750e0328d20499ec0bd3fc2677b311ff8bbc7e9916c383 | |
| MD5 | ef23b55fed2c0210899764d5c2ff6bbf | |
| BLAKE2b-256 | 51bc4a96595be772ff1280b289d752d0a69c01fe3c951e645cb98f1953515bc3 | |