Base module for Intrastat reporting
Project description
Intrastat Base
This module contains common functions for the intrastat reporting and should be used in combination with the generic reporting module intrastat_product and with the country-specific reporting modules such as:
l10n_fr_intrastat_service: the module for the Déclaration Européenne des Services (DES) for France

l10n_fr_intrastat_product: the module for the Déclaration d'Echange de Biens (DEB) for France

l10n_be_intrastat_product: the module for the Intrastat Declaration for Belgium.
Installation
WARNING:
This module conflicts with the module report_intrastat from the official addons. If you have already installed the module report_intrastat, you should uninstall it first before installing this module.
Usage
This module adds an intrastat property on countries and activates this property on the 28 countries of the European Union.
With this module, the country field on partners becomes a required field.
It adds an option Exclude invoice line from intrastat if this tax is present on taxes.
It adds a tab Intrastat on the company form view.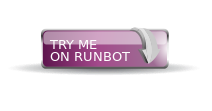 Bug Tracker
Bugs are tracked on GitHub Issues. In case of trouble, please check there if your issue has already been reported. If you spotted it first, help us smashing it by providing a detailed and welcomed feedback.
Credits
Maintainer

This module is maintained by the OCA.
OCA, or the Odoo Community Association, is a nonprofit organization whose mission is to support the collaborative development of Odoo features and promote its widespread use.
To contribute to this module, please visit https://odoo-community.org.
Project details
Download files
Download the file for your platform. If you're not sure which to choose, learn more about installing packages.
Source Distributions
Built Distribution
Close
Hashes for odoo10_addon_intrastat_base-10.0.1.2.0-py2-none-any.whl
Hashes for odoo10_addon_intrastat_base-10.0.1.2.0-py2-none-any.whl

| Algorithm | Hash digest | |
| --- | --- | --- |
| SHA256 | 19d7c80099d7d6499935cdcda64e119a8c4a28ef8105d70af14c274f5b11add9 | |
| MD5 | fb746add0e31000e7dcb0639f4b10808 | |
| BLAKE2b-256 | 87715b2b77aff1eef437cf8ddbe0cf34ca3db6fb841b8a1547f308c29edea7dc | |