Project description
Partner Non Commercial
This module changes menu and view descriptions to make partner management suitable for use in non commercial organisations.
Installation
Installing this module needs no special actions.
Configuration
This module requires no special configuration.
Usage
This module changes the Sales main menu to relations. There it gives special options to work with persons or organisationss.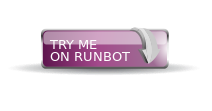 Known issues / Roadmap
After installing this module a situation has been encountered where the new menu's were added to the database, but not shown in the UI. This was due to partner_left and partner_right not being filled. To solve this, use the generic solution when the menu-system has been messed up: 1. stop server 2. drop parent_left and parent_right columns from ir_ui_menu table 3. start server while updating base module
Bug Tracker
Bugs are tracked on GitHub Issues. In case of trouble, please check there if your issue has already been reported. If you spotted it first, help us smashing it by providing a detailed and welcomed feedback.
Credits
Images
Odoo Community Association:

Icon.
Maintainer

This module is maintained by the OCA.
OCA, or the Odoo Community Association, is a nonprofit organization whose mission is to support the collaborative development of Odoo features and promote its widespread use.
To contribute to this module, please visit
Project details
Download files
Download the file for your platform. If you're not sure which to choose, learn more about installing packages.
Source Distributions
Built Distribution
Close
Hashes for odoo10_addon_partner_noncommercial-10.0.1.0.0.99.dev8-py2-none-any.whl
Hashes for odoo10_addon_partner_noncommercial-10.0.1.0.0.99.dev8-py2-none-any.whl

| Algorithm | Hash digest | |
| --- | --- | --- |
| SHA256 | 6b1f63dcfababff87068267cbcd2cf81e90838b7c103bb08bd83ff21337644e9 | |
| MD5 | 88108bf2df76a0b04237263c7af93d9a | |
| BLAKE2b-256 | e0843a6ff941a7053793761982d06771acc23b21616615d42abf45cfaa04c796 | |