Extends events and meetings with services.
Project description
Product Service Duration
Extension of products (services only) that allows them to be added to calendars.
As a note, if you add services with a Minimum Time (minimum time it takes to complete that service) to an event, the meeting/event duration cannot be less than the combined minimum time of those services.
For example, say your meeting involves two services, technical and design services. If the technical service requires 2 hours and design requires 3 hours, then your meeting must be at least 5 hours.
The above constraint does not apply on events that have All Day selected.
When changing the Minimum Time on services, this will not affect events that have already ended.
Usage
To use this module:
Click the Sales tab in the top navigation, and go to Settings.

Set Product Variants to Products can have several attributes …

In the left panel, click on Product Variants.

In the form view there, you'll see resources and minimum service times added.

Calendar views also have products and minimum event durations added.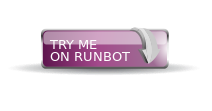 Bug Tracker
Bugs are tracked on GitHub Issues. In case of trouble, please check there if your issue has already been reported. If you spotted it first, help us smash it by providing detailed and welcomed feedback.
Credits
Images
Odoo Community Association: Icon.
Maintainer

This module is maintained by the OCA.
OCA, or the Odoo Community Association, is a nonprofit organization whose mission is to support the collaborative development of Odoo features and promote its widespread use.
To contribute to this module, please visit http://odoo-community.org.
Project details
Download files
Download the file for your platform. If you're not sure which to choose, learn more about installing packages.
Source Distributions
Built Distribution
Close
Hashes for odoo10_addon_product_service_duration-10.0.1.0.0-py2-none-any.whl
Hashes for odoo10_addon_product_service_duration-10.0.1.0.0-py2-none-any.whl

| Algorithm | Hash digest | |
| --- | --- | --- |
| SHA256 | 501eaf7a4d87e8f69095f6577d8381c28d3348dc3abef1e41480606cb6e8b9e6 | |
| MD5 | d2d4f5824eb4aeffd88329045da9f170 | |
| BLAKE2b-256 | 3ff8312b91e1187bb5e1a7ef32836e3b597cebdbcb260162ef7b1e53014bc7da | |