Use Qweb to generate text and CSV reports
Project description
Qweb Text Reports
This module extends the possibilities of the native Qweb reporting engine to be able to generate any kind of text files (TXT, CSV, ZPL, EPL, …).
Usage
To add a text report, you should develop an Odoo module that contains:
a Qweb template,

a Qweb report definition with report_type = qweb-txt.
This module provides a small demo report on Users called CSV List.
The module purchase_dilicom_csv available on the dilicom Github repository (branch 10.0) is a better example: it adds a report Dilicom CSV Order on purchase orders. This report is a CSV file with one line per order line and 2 columns: EAN13 and order quantity.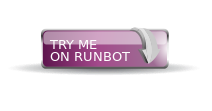 Bug Tracker
Bugs are tracked on GitHub Issues. In case of trouble, please check there if your issue has already been reported. If you spotted it first, help us smashing it by providing a detailed and welcomed feedback.
Credits
Maintainer

This module is maintained by the OCA.
OCA, or the Odoo Community Association, is a nonprofit organization whose mission is to support the collaborative development of Odoo features and promote its widespread use.
To contribute to this module, please visit https://odoo-community.org.
Project details
Download files
Download the file for your platform. If you're not sure which to choose, learn more about installing packages.
Source Distributions
Built Distribution
Close
Hashes for odoo10_addon_report_qweb_txt-10.0.1.0.0.99.dev8-py2-none-any.whl
Hashes for odoo10_addon_report_qweb_txt-10.0.1.0.0.99.dev8-py2-none-any.whl

| Algorithm | Hash digest | |
| --- | --- | --- |
| SHA256 | 5718bc12386ea0b13abba86704118de3ce3fc5f62495d4692851803bfa5d3131 | |
| MD5 | 92968f140c02466094ea1f73146365ed | |
| BLAKE2b-256 | f27dc83dceb74994faf1c330a08fbe21b58ec667cabec5a2c6b6cbaf27821d98 | |