This module allows to define a birthplace for partners.
Project description
Partner contact birthplace
This module extends the functionality of Odoo to support setting a bithplace city and allows you to benefit of a clearer API and UI.
Installation
To install this module, you need to:
Install the OCA repository 'partner_contact'

Update your modules list.

Search and install this module.
Configuration
No configuration is needed.
Usage
To use this module, you need to:
Edit or create a partner.

Ensure it is not a company.

Go to the Personal Information sheet.

Set the birthplace there.
For further information, please visit: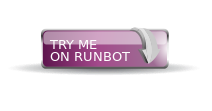 Credits
Images
Odoo Community Association: Icon.
Contributors
Do not contact contributors directly about support or help with technical issues.
Maintainer

This module is maintained by the OCA.
OCA, or the Odoo Community Association, is a nonprofit organization whose mission is to support the collaborative development of Odoo features and promote its widespread use.
To contribute to this module, please visit http://odoo-community.org
Project details
Download files
Download the file for your platform. If you're not sure which to choose, learn more about installing packages.
Source Distributions
Built Distribution
Close
Hashes for odoo12_addon_partner_contact_birthplace-12.0.1.0.0.99.dev5-py3-none-any.whl
Hashes for odoo12_addon_partner_contact_birthplace-12.0.1.0.0.99.dev5-py3-none-any.whl

| Algorithm | Hash digest | |
| --- | --- | --- |
| SHA256 | f30f42dc0dbc0d23b91fcda9554166e31845db905183bc43cb038486ebcd1ec9 | |
| MD5 | cf3ae2803ab93af38d8b36f891d61e40 | |
| BLAKE2b-256 | ddfbc4cbe5f573997a58c35cbdc91150c4937dbf30cfb8f393c6bbca47482e0b | |