Product Supplierinfo Revision
Project description
This module allows create revisions of supplier info prices.
Table of contents
To use this module:
If you are a purchase manager, and you have checked "Manage Vendor Price" in the technical settings of your user, go to Purchases > Purchase > Supplier Pricelist and select one or more supplier pricelist.

Click on Action button and execute the wizard Duplicate Supplier Info.

Enter date start from which new price will be valid. You can enter date end and percent to increase old supplier pricelist.

By clicking on Apply button, a new supplier pricelist will be created with a price increased accordingly to the percent entered. Old supplier pricelist will have a date end from which pricelist will be out of date.

You can check supplier pricelists as well as variation percent in the product form, by clicking on Purchase tab.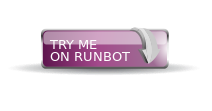 Bugs are tracked on GitHub Issues. In case of trouble, please check there if your issue has already been reported. If you spotted it first, help us to smash it by providing a detailed and welcomed feedback.
Do not contact contributors directly about support or help with technical issues.
This module is maintained by the OCA.

OCA, or the Odoo Community Association, is a nonprofit organization whose mission is to support the collaborative development of Odoo features and promote its widespread use.
This module is part of the OCA/product-attribute project on GitHub.
You are welcome to contribute. To learn how please visit https://odoo-community.org/page/Contribute.
Project details
Download files
Download the file for your platform. If you're not sure which to choose, learn more about installing packages.
Source Distributions
Built Distribution
Close
Hashes for odoo12_addon_product_supplierinfo_revision-12.0.1.0.0.99.dev13-py3-none-any.whl
Hashes for odoo12_addon_product_supplierinfo_revision-12.0.1.0.0.99.dev13-py3-none-any.whl

| Algorithm | Hash digest | |
| --- | --- | --- |
| SHA256 | 9c88fb6274565967ebdef210bac6f5462ccd163d271c19e2630f156c6d1a88b9 | |
| MD5 | c6069148e422d6e68719540989751dc1 | |
| BLAKE2b-256 | 0dc950899b237b46967c3391cc464d47a44c94cf9738b6dea2025081ab6c3419 | |