Project description
Presentación del Modelo AEAT 123
Modelo 123 de la AEAT. Retenciones e ingresos a cuenta del Impuesto sobre la Renta de las Personas Físicas, Impuesto sobre Sociedades y del Impuesto sobre la Renta de no Residentes (establecimientos permanentes). Determinados rendimientos del capital mobiliario o determinadas rentas.
Este modelo tiene su utilidad sobre todo en préstamos entre empresas o particulares, o financiaciones recibidas por ENISA (Empresa Nacional de Innovación) o CDTI (Centro para el Desarrollo Tecnológico Industrial).
Otra utilidad que se le da es para las retenciones en los repartos de dividendos.
El modelo se presentará mensualmente para grandes empresas, y mensualmente para el resto, por parte de aquellas empresas que deban abonar intereses de esos préstamos.
Instalación
Este módulo depende del módulo _l10n_es_ que está en este mismo repositorio (pero que debe tener más prioridad que el de Odoo base), con la versión mínima 5.4. Para que el módulo funcione, el plan de cuentas debe estar actualizado. Utilice _account_chart_update_ para ello.
Uso
Para introducir datos válidos para el modelo:
Realizar una factura de proveedor de los intereses cobrados por la empresa o particular prestatario con impuesto "Retenciones 21% (préstamos)".

O también puede realizar una factura de proveedor del reparto de dividendos con el impuesto "Retenciones 19% (dividendos)".

Validarla.
Para crear una declaración del modelo:
Ir a Contabilidad > Informe > Informes legales > Declaraciones AEAT > Modelo 123.

Pulsar en el botón "Crear".

Seleccionar el ejercicio fiscal y el tipo de período. Los periodos incluidos se calculan automáticamente.

Seleccionar el tipo de declaración.

Rellenar el teléfono, necesario para la exportacion BOE.

Guardar y pulsar en el botón "Calcular".

Cuando revise los valores, pulse en el botón "Confirmar".

Se puede exportar la declaración en formato BOE para presentarla telemáticamente en el portal de la AEAT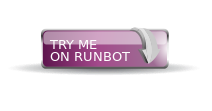 Créditos
Maintainer

This module is maintained by the OCA.
OCA, or the Odoo Community Association, is a nonprofit organization whose mission is to support the collaborative development of Odoo features and promote its widespread use.
To contribute to this module, please visit http://odoo-community.org.
Project details
Download files
Download the file for your platform. If you're not sure which to choose, learn more about installing packages.
Source Distributions
Built Distribution
Close
Hashes for odoo8_addon_l10n_es_aeat_mod123-8.0.1.1.0-py2-none-any.whl
Hashes for odoo8_addon_l10n_es_aeat_mod123-8.0.1.1.0-py2-none-any.whl

| Algorithm | Hash digest | |
| --- | --- | --- |
| SHA256 | a7d831d49e370535bf8865e963faedabb7808c9e3e7b181b1e3965bc843e70c0 | |
| MD5 | 602472eee45e9a211e3da44979518b1d | |
| BLAKE2b-256 | cce6cd684b6e241387667b6575c901c29d1a24e15d5a731f3a214c2ad0f33c7a | |