Create product references according to attributes
Project description
Product Code Builder
This module creates a Internal Reference (default_code) from values in variant's attributes.
Usage
Create code with attributes (like memory, color, wifi).
Attributes order is preserved while code creation.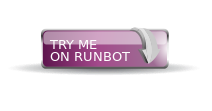 Configuration
Set 'code' field in attributes and attributes values models for code creation.

Set sequence in attribute model to defined product varaiant code attribute order.
Automatic Reference behavior can be turn off by uncheck on product template.

Internal Reference Prefix can be defined on product template.
Warning
This module may be not compatible with other modules which manage default_code like product_sequence
Bug Tracker
Bugs are tracked on GitHub Issues. In case of trouble, please check there if your issue has already been reported. If you spotted it first, help us smashing it by providing a detailed and welcomed feedback.
Known issues / Roadmap
MIGRATION INSTRUCTION: Some fields in this module are the same than those in product_attribute_priority module. For v10 or v9, it's required to add dependency between these modules.
Credits
Maintainer

This module is maintained by the OCA.
OCA, or the Odoo Community Association, is a nonprofit organization whose mission is to support the collaborative development of Odoo features and promote its widespread use.
To contribute to this module, please visit https://odoo-community.org.
Project details
Download files
Download the file for your platform. If you're not sure which to choose, learn more about installing packages.
Source Distributions
Built Distribution
Close
Hashes for odoo8_addon_product_code_builder-8.0.0.0.1.99.dev25-py2-none-any.whl
Hashes for odoo8_addon_product_code_builder-8.0.0.0.1.99.dev25-py2-none-any.whl

| Algorithm | Hash digest | |
| --- | --- | --- |
| SHA256 | 498548353176e4c9196e1bf4340b1420f5cc629e4d311d138defd0a97015890b | |
| MD5 | 693bbe4a8de3fd98626ec98b8e084c78 | |
| BLAKE2b-256 | aec6486518c82916168be38a2506a21a771c26057b7a7c51edb437cdc194757a | |