Helper functions to give correct format to date[time] fields
Project description
Date & Time Formatter
This module was written to extend the functionality of Odoo language engine to support formatting Date, Time and Datetime fields easily and allow you to print them in the best format for the user.
Usage
This module adds a technical programming feature, and it should be used by addon developers, not by end users. This means that you must not expect to see any changes if you are a user and install this, but if you find you have it already installed, it's probably because you have another modules that depend on this one.
If you are a developer, to use this module, you need to:
Call anywhere in your code:

formatted_string = self.env["res.lang"].datetime_formatter(datetime_value)

If you use Qweb:

<t t-esc="env['res.lang'].datetime_formatter(datetime_value)"/>

If you call it from a record that has a lang field:

formatted_string = record.lang.datetime_formatter(record.datetime_field)

models.ResLang.datetime_formatter docstring explains its usage.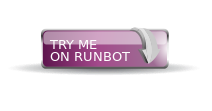 Bug Tracker
Bugs are tracked on GitHub Issues. In case of trouble, please check there if your issue has already been reported. If you spotted it first, help us smashing it by providing a detailed and welcomed feedback.
Credits
Maintainer

This module is maintained by the OCA.
OCA, or the Odoo Community Association, is a nonprofit organization whose mission is to support the collaborative development of Odoo features and promote its widespread use.
To contribute to this module, please visit http://odoo-community.org.
Project details
Download files
Download the file for your platform. If you're not sure which to choose, learn more about installing packages.
Source Distributions
Built Distribution
Close
Hashes for odoo9_addon_datetime_formatter-9.0.1.0.0-py2-none-any.whl
Hashes for odoo9_addon_datetime_formatter-9.0.1.0.0-py2-none-any.whl

| Algorithm | Hash digest | |
| --- | --- | --- |
| SHA256 | 0f5d485835af736825310bf7dbfb3848509a2c55d9a7aacca4f2325feee12170 | |
| MD5 | 049ad722aefb1711d3f78c4ed45fff82 | |
| BLAKE2b-256 | 9704a5b15a4538995cd137915bef4e83756a4c71366076508ad9e0cb81841113 | |