Weights in the purchase analysis view
Project description
Weights in the purchase analysis view
This module adds the measure "Weight" in the purchase analysis view. This is caught from 2 possible sources:
If the UoM of the product is one of the category "Weight", the value is taken from the ordered quantity.

If the UoM of the product is another, then the weight is taken from the weight field of the product multiply by the ordered quantity.
Usage
Go to Purchases > Reports.

Add the "Weight" measure from your "Measures" dropdown in your analysis.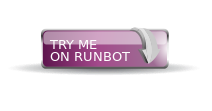 Known issues / Roadmap
The weight quantity is expressed in the unit of measure of the product, so if you have several weight UoMs across your products, the global sum won't make sense.
Credits
Maintainer

This module is maintained by the OCA.
OCA, or the Odoo Community Association, is a nonprofit organization whose mission is to support the collaborative development of Odoo features and promote its widespread use.
To contribute to this module, please visit https://odoo-community.org.
Project details
Download files
Download the file for your platform. If you're not sure which to choose, learn more about installing packages.
Source Distributions
Built Distribution
Close
Hashes for odoo9_addon_purchase_reporting_weight-9.0.1.0.0-py2-none-any.whl
Hashes for odoo9_addon_purchase_reporting_weight-9.0.1.0.0-py2-none-any.whl

| Algorithm | Hash digest | |
| --- | --- | --- |
| SHA256 | f42a806660d929242b08a1f00262c97278aee6d0b83b21a558a29a33c19def80 | |
| MD5 | e2f4b718b49679cbb56f30e19cec1d48 | |
| BLAKE2b-256 | 071e4ea064cb4f34baaa861b2242d4ce528f7143ce695d84ce4a68abe285c02e | |