A package for plotting the tag history of repositories
Project description
A command line utility for viewing the trend of commit tagging within a repository over time.
Currently supports GIT and Mercurial repositories.
Fun fact, plottags was the 60115th package registered with PyPI.
Installation
pip install plottags
Usage
From within a repo…
$ plottags
Example Results:
This plot is from the CPython project.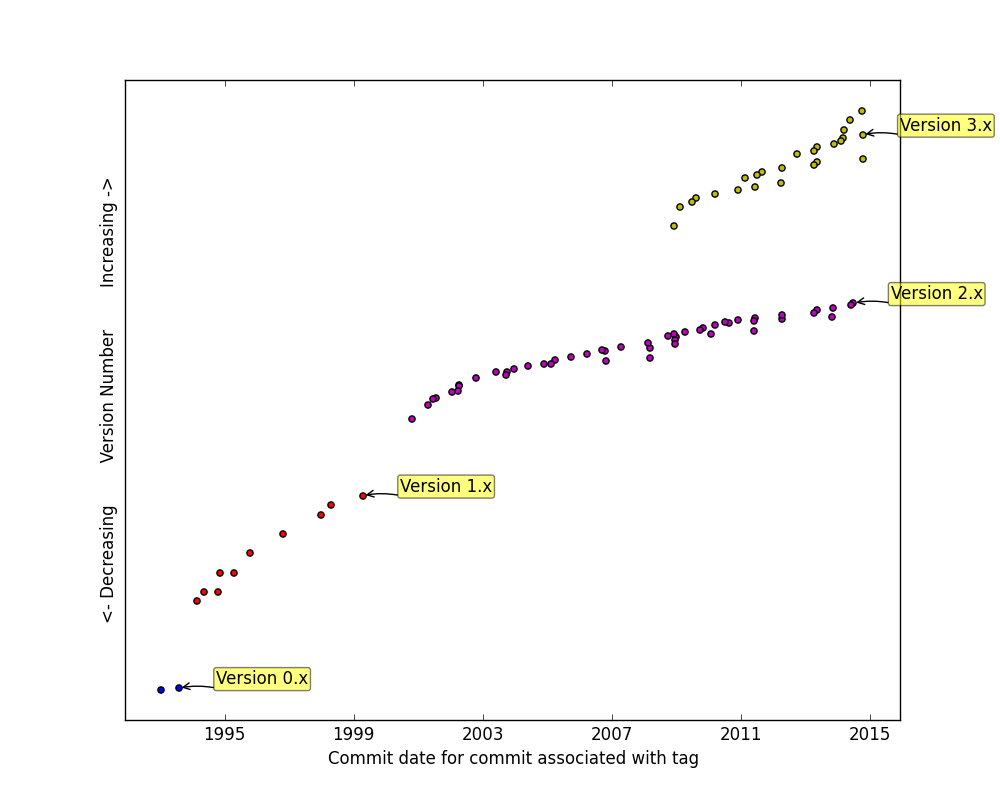 Project details
Download files
Download the file for your platform. If you're not sure which to choose, learn more about installing packages.
Source Distribution