Project description
pyramid_pages
pyramid_pages provides a collections of pages to your Pyramid application. This is very similar to django.contrib.flatpages but with a tree structure and traversal algorithm in URL dispath.
See documentation http://pyramid-pages.readthedocs.org/en/master/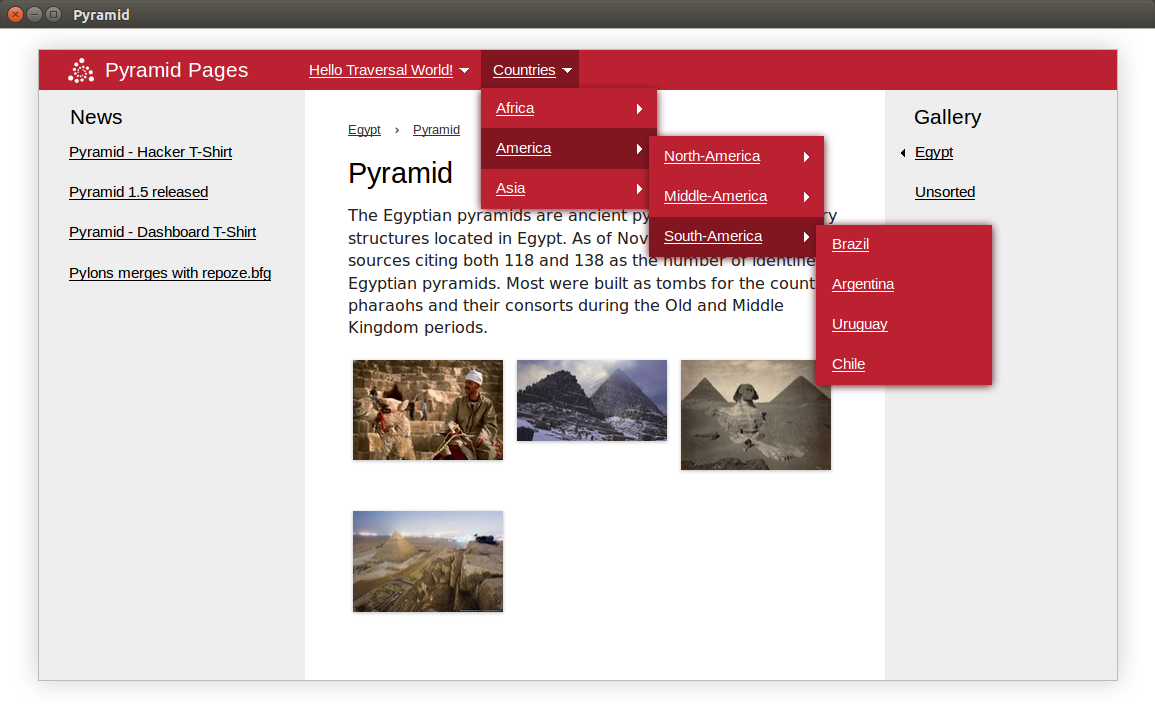 Support and Development
To report bugs, use the issue tracker or waffle board.
We welcome any contribution: suggestions, ideas, commits with new futures, bug fixes, refactoring, docs, tests, translations etc
If you have question, contact me sacrud@uralbash.ru or IRC channel #sacrud
License
The project is licensed under the MIT license.
Project details
Download files
Download the file for your platform. If you're not sure which to choose, learn more about installing packages.
Source Distribution