A synthetic dataset for Review graph mining project
Project description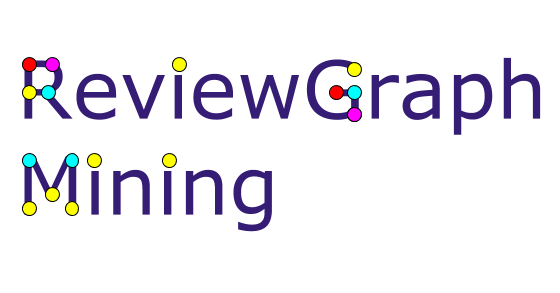 This package provides a method to load a synthetic review dataset.
The synthetic review dataset has been introduced in the following paper:
Kazuki Tawaramoto, Junpei Kawamoto, Yasuhito Asano, and Masatoshi Yoshikawa, "A Bipartite Graph Model and Mutually Reinforcing Analysis for Review Sites," Proc. of the 22nd International Conference on Database and Expert Systems Applications (DEXA 2011), pp.341-348, Toulouse, France, August 31, 2011.
Installation
Use pip to install this package.
pip

 

install

 

--upgrade

 

rgmining-synthetic-dataset
Usage
This package provides
load
method which takes a graph object and adds
reviewers, products and reviews to the graph.
# `graph` is an instance of a graph class.




import

 

synthetic




synthetic

.

load

(

graph

)
This package also provides an executable script,
synthetic-evaluation
.
for more information.
License
This software is released under The GNU General Public License Version 3,
Project details
Download files
Download the file for your platform. If you're not sure which to choose, learn more about installing packages.
Source Distribution
Close
Hashes for rgmining-synthetic-dataset-0.9.3.tar.gz
Hashes for rgmining-synthetic-dataset-0.9.3.tar.gz

| Algorithm | Hash digest | |
| --- | --- | --- |
| SHA256 | 2ba84c8cd5024e78e048c3db87561508137d84c5e3c58b71a1869313abdaa0cd | |
| MD5 | 05be46a6b8e706be297017fa7db1e72c | |
| BLAKE2b-256 | e4be3a2d64b59dcaa529237449f06d38ca0aaa99757b4da0adc4743edb0e4656 | |