Devkit for easilly building Metasploit-like framework consoles
Project description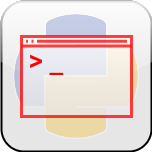 SploitKit
Make a Metasploit-like console.
This toolkit is aimed to easilly build framework consoles in a Metasploit-like style. It provides a comprehensive interface to define CLI commands, modules and models for its storage database.
pip install sploitkit

Usage
From this point, main.py has the following code:
#!/usr/bin/python3




from

 

sploitkit

 

import

 

FrameworkConsole






class

 

MySploitConsole

(

FrameworkConsole

):


    

#TODO: set your console attributes


    

pass






if

 

__name__

 

==

 

'__main__'

:


    

MySploitConsole

(


        

"MySploit"

,


        

#TODO: configure your console settings


    

)

.

start

()



And you can run it from the terminal:
Features
Sploitkit provides a base set of entities (consoles, commands, modules, models).
Multiple base console levels already exist (for detailed descriptions, see the console section):
FrameworkConsole: the root console, started through main.py
ProjectConsole: the project console, for limiting the workspace to a single project, invoked through the select [project] command
ModuleConsole: the module console, started when a module is invoked through the use [module] command
This framework provides more than 20 base commands, distributed in sets of functionalities (for detailed descriptions, see the command section):
It also holds some base models for its storage:
No module is provided with the framework as it is case-specific.
Customization
Sploitkit defines multiple types of entities for various purposes. The following entities can be subclassed:
Project details
Download files
Download the file for your platform. If you're not sure which to choose, learn more about installing packages.
Source Distribution
Built Distribution
Close
Hashes for sploitkit-0.5.9-py3-none-any.whl
Hashes for sploitkit-0.5.9-py3-none-any.whl

| Algorithm | Hash digest | |
| --- | --- | --- |
| SHA256 | 3fd5e02ce4771b32200bd94774f6e843bd7038c130f9c7f307332c6282d4ed11 | |
| MD5 | accc5dea766a9a0441d76ca953539f65 | |
| BLAKE2b-256 | 53d5ef8f70deb11766bec5c9000ab5e7ad6c6ed876ef7c37bdd5d7b93117eeaf | |