Scientific modeling in TensorFlow
Project description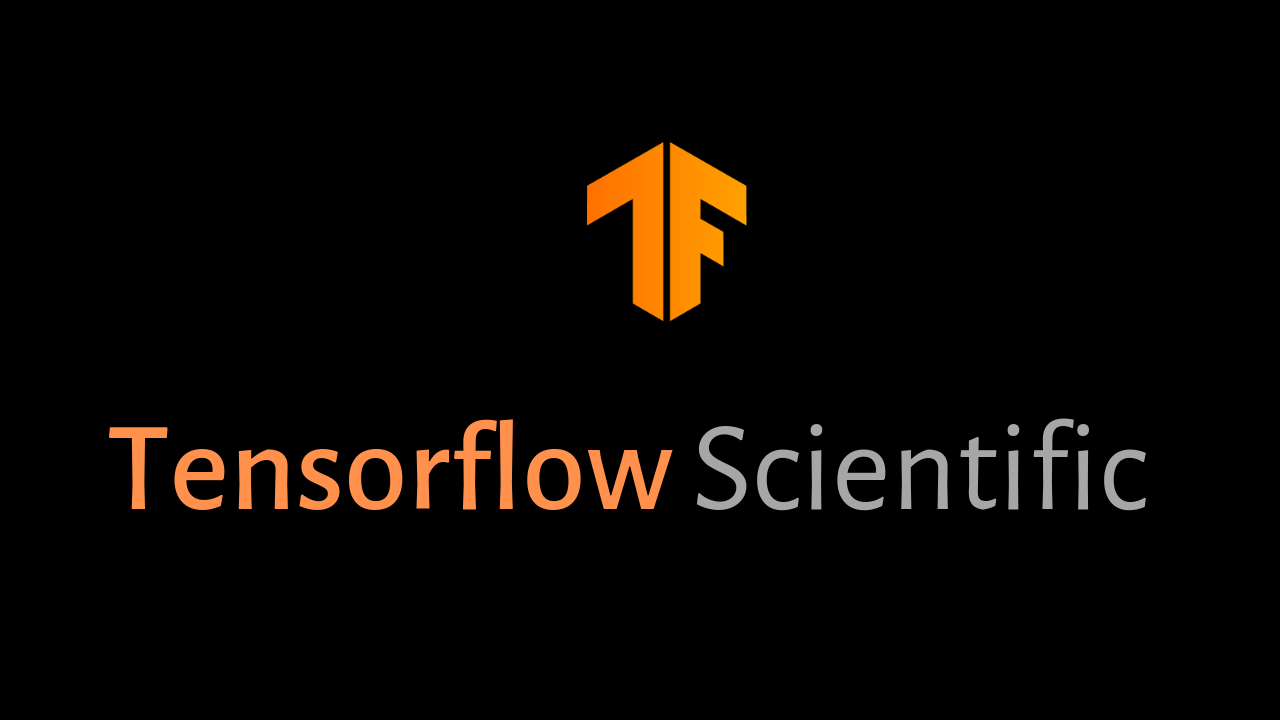 Tensorflow Scientific
Introduction
TensorFlow Scientific (TFS) is a Python library built on TensorFlow for scientific computing. TensorFlow Scientific contains modules for integration, ODE solvers and other tasks common in science and engineering.
Installation
WORK IN PROGRESS
Subpackages
tfs.integrate.odeint
tfs.integrate.odeint_fixed
Examples
WORK IN PROGRESS
Upcoming Releases
:fire: 0.1.0 Developer Alpha
:fire: 0.2.0 Developer Alpha
:fire: 0.3.0 Developer Alpha
TO DO
Pypi package badges
Official builds badges
Issue tracking badges
code quality badges
code coverage badges
Add development environment to contributing.md
Add code contributing to contributing.md
Add Contributor License Agreement to contributing.md
Add some examples
FAQ
Q1. How do I contribute?
TF-Scientific is a community led open source project. As such, the project depends on public contributions, bug-fixes, and documentation. Please see contribution guidelines for a guide on how to contribute. This project adheres to TensorFlow's code of conduct. By participating, you are expected to uphold this code.
Project details
Download files
Download the file for your platform. If you're not sure which to choose, learn more about installing packages.
Source Distribution
Built Distribution
Close
Hashes for tensorflow-scientific-0.2.0.dev0.tar.gz
Hashes for tensorflow-scientific-0.2.0.dev0.tar.gz

| Algorithm | Hash digest | |
| --- | --- | --- |
| SHA256 | ae69974bbe261a45ab7aa3732981c873aa891ab921512069e0e1564110969756 | |
| MD5 | b146820f26d136e5dc39a0872ba1d4d9 | |
| BLAKE2b-256 | a50f00bd19ea5157ed162223894bcf6092267ac3d196558dc83a12669faff322 | |
Close
Hashes for tensorflow_scientific-0.2.0.dev0-py2.py3-none-any.whl
Hashes for tensorflow_scientific-0.2.0.dev0-py2.py3-none-any.whl

| Algorithm | Hash digest | |
| --- | --- | --- |
| SHA256 | e3ee77ff213076ba33dca5b5808a4fa8bd8cfe6e42a4c8dad2d8b71b2b8789aa | |
| MD5 | 3ce8fdc71ff739f8cdc98b2512392e22 | |
| BLAKE2b-256 | 19f43c704e503255a6014417582cd82ea1cae7e914188bc075223c0705d80709 | |