A simple tool for displaying terminal dimensions
Project description
Textual Query Sandbox
A quick spur-of-the-moment hack that will likely grow into something a wee bit more useful. For now though, it's a simple/pragmatic tool for quickly testing Textual queries.
Installation
Install either with pip or (ideally) pipx:
$

 

pipx

 

install

 

textual-query-sandbox

Then run tqs. That's it!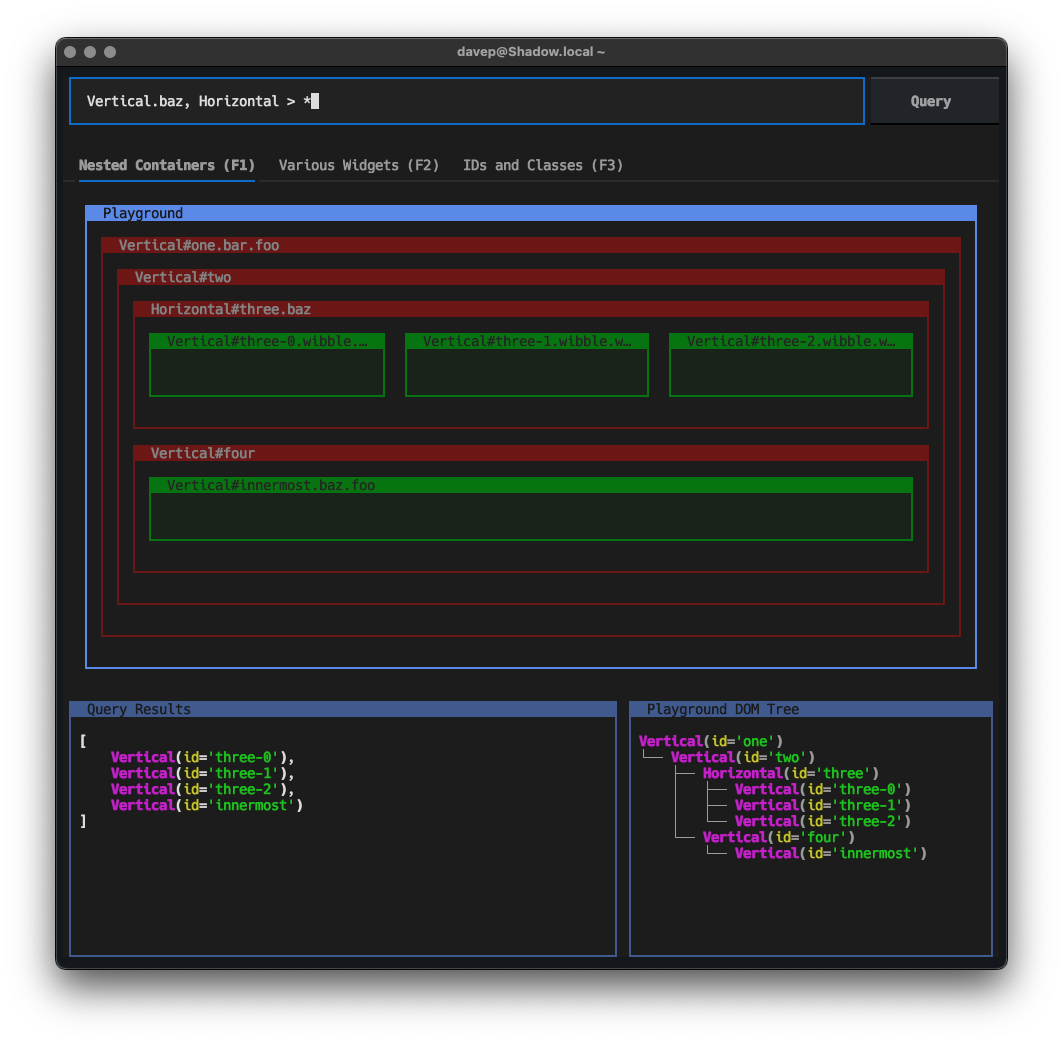 Project details
Download files
Download the file for your platform. If you're not sure which to choose, learn more about installing packages.
Source Distributions
Built Distribution
Close
Hashes for textual_query_sandbox-0.5.1-py3-none-any.whl
Hashes for textual_query_sandbox-0.5.1-py3-none-any.whl

| Algorithm | Hash digest | |
| --- | --- | --- |
| SHA256 | b487113622c4dc78b7c7de94a2c521af949aa43f7db6d04f257e9f0515ae0e0c | |
| MD5 | 2a01b1798e8113c3de5e90576ecb5b33 | |
| BLAKE2b-256 | c14e94afd28caad0b8351ed69ce580189325c5a84d5699be61c3d586210e955a | |