Project description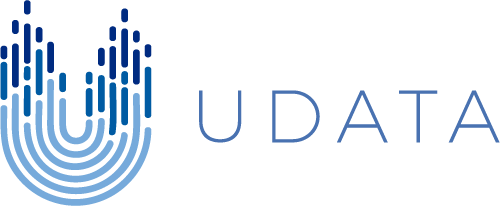 udata
Customizable and skinnable social platform dedicated to (open)data.
The full documentation is hosted on Read the Docs.
Changelog
Current (in progress)
1.6.1 (2018-10-11)
Allows arguments and keyword arguments in the task @connect decorator #1908
Allows to restore assets after being deleted (Datasets, Organizations and Reuses) #1901
Fixes form events not bubbling (and so fixes harvester config not displaying) #1914
1.6.0 (2018-10-02)
New features
Minor changes
Breaking changes
Theme are now responsible for adding their CSS markup on template (no more assumptions on theme.css and admin.css). Most of the time, overriding raw.html and admin.html should be sufficient
The discussions API posted_by attribute is now an embedded user instead of an user ID to avoid extra API calls #1839
Bugfixes
Hide the resource.type attribute from JSON-LD output until handled by a dedicated vocabulary/property #1865
RDFs, CSVs and resource redirect views are now handling CORS properly #1866
Fix broken sorts on organization's datasets list in admin #1873
Ensure harvest previewing is done against current form content #1888
Ensure deleted objects are unindexed #1891
Fix the dataset resources list layout wrapping #1893
Fix wrong behavior for weblinks #1894
Ensure info config command only displays configuration variables #1897
Internal
1.5.3 (2018-08-27)
1.5.2 (2018-08-08)
Fix client-side temporal coverage rendering #1821
Prevent word breaking when wrapping discussions messages #1822
Properly render message content on issues and discussions mails #1823
1.5.1 (2018-08-03)
1.5.0 (2018-07-30)
New features
Slugs are now redirected on change when changed until old slug are free #1771
Improve usability of new organization form #1777
Allows to serve assets on an external CDN domain using CDN_DOMAIN #1804
Breaking changes
None
Bug fixes and minor changes
Internals
Backports some Python 3 forward compatible changes and fixes some bugs #1769:

avoid filter and map usage instead of list comprehension
explicit encoding handling
avoid comparison to None
use next() instead of .next() to iterate
unhide some implicit casts (in particular search weight)

Tests are now run against local.test instead of localhost to avoid pytest warnings
1.4.1 (2018-06-15)
1.4.0 (2018-06-06)
New features
Breaking changes
Normalize resource.format (migration - :warning: need reindexing). #1563
Enforce a domain whitelist when resource.filetype is file. See RESOURCES_FILE_ALLOWED_DOMAINS settings variable for details and configuration. #1567
Remove extras from datasets search index (needs reindexation) #1718
Bug fixes and minor changes
Internals
Simplify ExtrasField form field signature (no need anymore for the extras parameter) #1698
Register known extras types #1700
1.3.12 (2018-05-31)
1.3.11 (2018-05-29)
Protect Resource.need_check against malformed/string dates #1691
Fix search auto-complete loading on new page #1693
1.3.10 (2018-05-11)
1.3.9 (2018-05-07)
Prevent linkchecker to pollute timeline as a side-effect. (migration). Warning, the migration will delete all dataset update activities #1643
Fix OAuth authorization screen failing with unicode SITE_TITLE #1624
Fix markdown handling of autolinks with angle brackets and factorize (and test) markdown parse_html() #1625
Fix timeline order #1642
Fix markdown rendering on IE11 #1645
Consider bad UUID as 404 in routing #1646
Add missing email templates #1647
Polyfill ChildNode.remove() for IE11 #1648
Improve Raven-js/Sentry error handling #1649
Prevent regex special characters to break site search #1650
1.3.8 (2018-04-25)
Fix sendmail regression #1620
1.3.7 (2018-04-24)
1.3.6 (2018-04-16)
1.3.5 (2018-04-03)
Upgrade sifter to 0.5.3 #1548
Upgrade jquery-validation to 1.17.0 and fixes some issues with client-side URL validation #1550
Minor change on OEmbed cards to avoid theme to override the cards font-family #1549
Improve cli unicode handling #1551
Fix DCAT harvester mime type detection #1552
Add the missing harvester URL in admin #1554
Fix harvester preview/job layout #1553
Fix some search unicode issues #1555
Small fixes on OEmbed URL detection #1556
Use nb_hits instead of views to count downloads #1560
Prevent an XSS in TermFacet #1561
Fix breadcrumb bar layout on empty search result #1562
1.3.4 (2018-03-28)
1.3.3 (2018-03-20)
Fixes on upload: prevent double upload and bad chunks upload #1516
Ensure OAuth2 tokens can be saved without refresh_token #1517
1.3.2 (2018-03-20)
Support request-body credential in OAuth2 (Fix a regression introduced in 1.3.0) #1511
1.3.1 (2018-03-15)
1.3.0 (2018-03-13)
Breaking changes
New features
Bug fixes and minor changes
Internals
Switch to pytest as testing tool and expose a udata pytest plugin #1400
1.2.11 (2018-02-05)
1.2.10 (2018-01-24)
1.2.9 (2018-01-17)
1.2.8 (2018-01-10)
Fix html2text dependency version #1362
1.2.7 (2018-01-10)
1.2.6 (2018-01-04)
1.2.5 (2017-12-14)
1.2.4 (2017-12-06)
1.2.3 (2017-10-27)
Check only the uncollapsed resources at first on dataset view #1246
1.2.2 (2017-10-26)
Fixes on the search index command #1245
1.2.1 (2017-10-26)
Introduce udata search index commmand to replace both deprecated udata search init and udata search reindex commands. They will be removed in udata 1.4. #1233
Rollback oauthlib from 2.0.5 to 2.0.2, pending a permanent solution #1237
Get cached linkchecker result before hitting API #1235
Cleanup resources checksum (migration) #1239
Show check results in resource modal #1242
Cache avatar rendering #1243
1.2.0 (2017-10-20)
New features and big improvements
Breaking changes
Upgrade to Celery 4.1.0. All celery parameters should be updated. (See Celery options documentation #1150
Switch to Flask-Security. Flask-Security-Fork should be uninstalled before installing the new requirements #958
Miscellaneous changes and fixes
1.1.8 (2017-09-28)
Display membership modal actions buttons for site administrators and on membership display. #1176
Fix organization avatar in admin profile #1175
1.1.7 (2017-09-25)
1.1.6 (2017-09-11)
Fix CircleCI automated publication on release tags #1120
1.1.5 (2017-09-11)
1.1.4 (2017-09-05)
1.1.3 (2017-09-05)
Make the spatial search levels exclusion list configurable through SPATIAL_SEARCH_EXCLUDE_LEVELS. #1101
Fix facets labelizer with html handling #1102
Ensure territories pages have image defined in metadatas #1103
Strip tags in autocomplete results #1104
Transmit link checker status to frontend #1048
Remove plus signs from search query #1048
1.1.2 (2017-09-04)
Handle territory URLs generation without validity #1068
Added a contact button to trigger discussions #1076
Improve harvest error handling #1078
Improve elasticsearch configurability #1096
Lots of fixes admin files upload 1094
Prevent the "Bad request error" happening on search but only on some servers #1097
Migrate spatial granularities to new identifiers
Migrate remaining legacy spatial identifiers #1080
Fix the discussion API documention #1093
1.1.1 (2017-07-31)
Fix an issue preventing reuse edition: #1027
Fix an issue preventing user display and edit in admin: #1030
Fix an error when a membership request is accepted: #1028
Fix issue modal on a reuse: #1026
Fix sort by date on admin users list: #1029
Improve the purge command #1039
Ensure search does not fail when a deleted object has not been unindexed yet #1063
Start using Celery queues to handle task priorities #1067
Updated translations
1.1.0 (2017-07-05)
New features and improvements
Images are now optimized and you can force rerendering using the udata images render command.

Allowed files extensions are now configurable via the ALLOWED_RESOURCES_EXTENSIONS setting and both admin and API will have the same behavior #833.

Improve and fix notifications: #928

Changed notification style to toast
Fix notifications that weren't displayed on form submission

Add a toggle indicator on dataset quality blocks that are collapsible #915

Integrating latest versions of GeoZones and GeoLogos for territories. Especially using history of towns, counties and regions from GeoHisto. #499
Breaking Changes
Fixes
Miscellaneous / Internal
Upgrade to Flask-Login 0.4.0 and switch from Flask-Security to the latest Flask-Security-Fork #813

Migrated remaining widgets to Vue.js #828:

bug fixes on migrated widgets (Issues button/modal, integrate popover, coverage map)
more coherent JS environment for developpers
lighter assets
drop Handlebars dependency

bleach and html5lib have been updated leading to more secure html/markdown cleanup and better performances #838

Drop jquery-slimscroll and fix admin menu scrolling #851

drop jquery.dotdotdot for a lighter css-only solution (less memory consumption) #853

Lighter style #869:

Drop glyphicons and use only Font-Awesome (more coherence, less fonts)
lighter bootstrap style by importing only what's needed
make use of bootstrap and admin-lte variables (easier for theming)
proper separation between front and admin style

Drop ExtractTextPlugin on Vue components style:

Pure Vue.js modals. Fix the default membership role. Added contribute modal. #873

Easier Vue.js development/debugging:

Drop Vue.config.replace = false: compatible with Vue.js 1/2 and no more style guessing #760
name on all components: no more Anonymous Component in Vue debugger
No more Fragments
More ES6 everywhere

Make metrics deactivable for tests #905
1.0.11 (2017-05-25)
Fix presubmit form errors handling #909
Fix producer sidebar image sizing #913
Fix js Model.save() not updating in some cases #910
1.0.10 (2017-05-11)
Fix bad stored (community) resources URLs [migration] #882
Proper producer logo display on dataset pages
Fix CKAN harvester empty notes and metadata file type handling
Remove (temporary) badges metrics #885
Test and fix topic search #892
1.0.9 (2017-04-23)
Fix broken post view #877
Fix new issue submission #874
Display full images/logo/avatars URL in references too #824
1.0.8 (2017-04-14)
Fix editorialization admin #863
Fix missing completer images and ensure completion API is usable on a different domain #864
1.0.7 (2017-04-07)
1.0.6 (2017-04-01)
1.0.5 (2017-03-27)
Fixes error display in forms #830
Fixes date range picker dates validation #830
Fix badges entries not showing in admin #825
1.0.4 (2017-03-01)
1.0.3 (2017-02-21)
1.0.2 (2017-02-20)
1.0.1 (2017-02-16)
Pin PyMongo version (only compatible with PyMongo 3+)
1.0.0 (2017-02-16)
Breaking Changes
2016-05-11: Upgrade of ElasticSearch from 1.7 to 2.3 #449
You have to re-initialize the index from scratch, not just use the reindex command given that ElasticSearch 2+ doesn't provide a way to delete mappings anymore. The command is udata search init and may take some time given the amount of data you are dealing with.
2017-01-18: User search and listing has been removed (privacy concern)
New & Improved
2017-01-06: Add some dataset ponderation factor: temporal coverage, spatial coverage, certified provenance and more weight for featured ones. Need reindexation to be taken into account.

2016-12-20: Use all the Dublin Core Frequencies plus some extra frequencies.

2016-12-01: Add the possibility for a user to delete its account in the admin interface
In some configurations, this feature should be deactivated, typically when there is an SSO in front of udata which may cause some inconsistencies. In that case, the configuration parameter DELETE_ME should be set to False (True by default).
2016-05-12: Add fields masks to reduce API payloads #451
The addition of fields masks in Flask-RESTPlus allows us to reduce the retrieved payload within the admin — especially for datasets — and results in a performances boost.
Fixes
2016-11-29: Mark active users as confirmed #619
2016-11-28: Merge duplicate users #617 (A reindexation is necessary after this migration)
Deprecation
Theses are deprecated and support will be removed in some feature release. See Deprecation Policy.
Theses frequencies are deprecated for their Dublin Core counter part:

fortnighly ⇨ biweekly
biannual ⇨ semiannual
realtime ⇨ continuous
0.9.0 (2017-01-10)
Project details