Support PyPI and related projects
Sponsor the Python Software Foundation
The Python Software Foundation raises and distributes funds to improve Python's packaging ecosystem.
Recent projects funded include:
With your support, the PSF can continue to fund packaging improvements, benefiting millions of Python users around the world.
All of these initiatives help maintain and support the tools that the Python community uses daily. This work can only be done with the generous financial support that you or your organization provides.
Your contributions matter and they make an impact. Every donation counts!
Get your logo on PyPI.org
Looking for brand visibility? In the last year*, 21.1 million people from 237 countries visited PyPI.org.
* Data as of March 2020
Strengthen the Python ecosystem
Funds raised by the Python Software Foundation go directly towards improving the tools your company uses every day.
Boost your reputation
Enhance your company's reputation by investing in Python and the open source community.
PSF sponsors
We are immensely grateful to the following organizations for their support of the Python Software Foundation
---
Infrastructure sponsors
The following sponsors donate infrastructure that keeps PyPI up and running for millions of users across the globe
---
One-time donors
We are thankful to our one-time donors for their support of the Python Package Index
---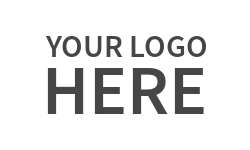 Your company here
Would you like to fund a specific development to make Python packaging better?
Contact the Project Funding Working Group to discuss how we can partner with you.
See funding suggestions

Mozilla
In late 2017 the Python Software Foundation was awarded a Mozilla Open Source Support (MOSS) award.
This award was used to move PyPI from its legacy codebase and deploy Warehouse - the new codebase powering PyPI.
Visit Mozilla

Open Technology Fund
In 2019 the Python Software Foundation was awarded a contract through the OTF Core Infrastructure Fund.
This contract included an audit and improvements to the accessibility of PyPI, internationalization and translations for PyPI user interface, and security features including two-factor authentication and API tokens for uploads.
Visit Open Technology Fund