Packager for Python projects using Meson.
Project description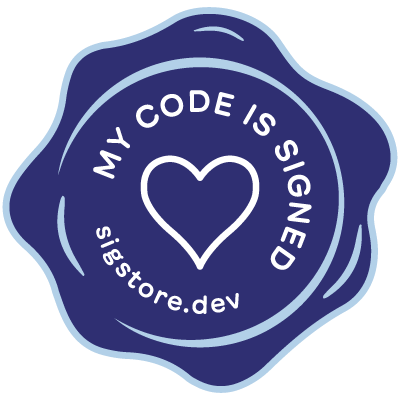 Project Information
OZI, is a packaging management plane for Python packages built with Meson. OZI helps create a version controlled system of packaging practices.
See the documentation for the project roadmap, API specification, and Meson version support information.
Purpose
What OZI is:

Checkpointed Python packaging for Meson projects focused on Python sources.

What OZI is not:

A replacement for test environment managers like tox, as a matter of fact OZI uses tox.

A replacement for git hook package management tools like pre-commit
OZI is meant for Python developers as a standardized and flexible but opinionated Python packaging style guide and checkpointing API using the Meson build system.
The following checkpointed environments:
code testing and coverage

distributing Python packages with Meson

code linting and formatting
Message from the Maintainer
I just wanted packaging to work without having to reorient myself to best practices every time. This is a solution to help me package Python modules with Meson. OZI can also help to synchronize packaging practices across packages using it, helping to reduce maintenance time.
Contributing
Contributions are what make the open source community such an amazing place to learn, inspire, and create. Any contributions you make are greatly appreciated.
If you have a suggestion that would make this better, please fork the repo and create a pull request. You can also simply open an issue with the tag "enhancement". Don't forget to give the project a star! Thanks again!
Fork the repository

Create your Feature Branch (git checkout -b feature/AmazingFeature)

Commit your Changes (git commit -m 'Add some AmazingFeature')

Push to the Branch (git push origin feature/AmazingFeature)

Open a Pull Request
Bug Reports
Create an issue with the tag "bug" with a descriptive title stating the issue succinctly.

Fill out the issue template with the information requested.
If you have any proposed changes related to a bug, if an Issue has not been created please complete the above instructions. The next steps are similar to the steps needed to create a feature pull request.
Submitting a Fix
Fork the repository

Create your Bugfix Branch (git checkout -b bugfix/Issue#)

Commit your Changes (git commit -m '🐛: Fix Issue#')

Push to the Branch (git push origin bugfix/Issue#)

Open a Pull Request
License
OZI is released under the terms of the 2.0 version of the Apache License, approved by the Apache Software Foundation. As of 13-Sept-2023 the OZI project has adopted the language of the LLVM-exception to mitigate GPLv2 compatibility issues and reduce publishing clutter. OZI meets the Open Source Initiative's definition of open source software, and the Free Software Foundation's definition of GPLv3-compatible open source software.
Project details
Download files
Download the file for your platform. If you're not sure which to choose, learn more about installing packages.
Source Distribution
Built Distributions