Backend data caching and persistence daemon for Graphite
Project description
Carbon
Overview
Carbon is one of three components within the Graphite project:
Graphite-Web, a Django-based web application that renders graphs and dashboards
The Carbon metric processing daemons
The Whisper time-series database library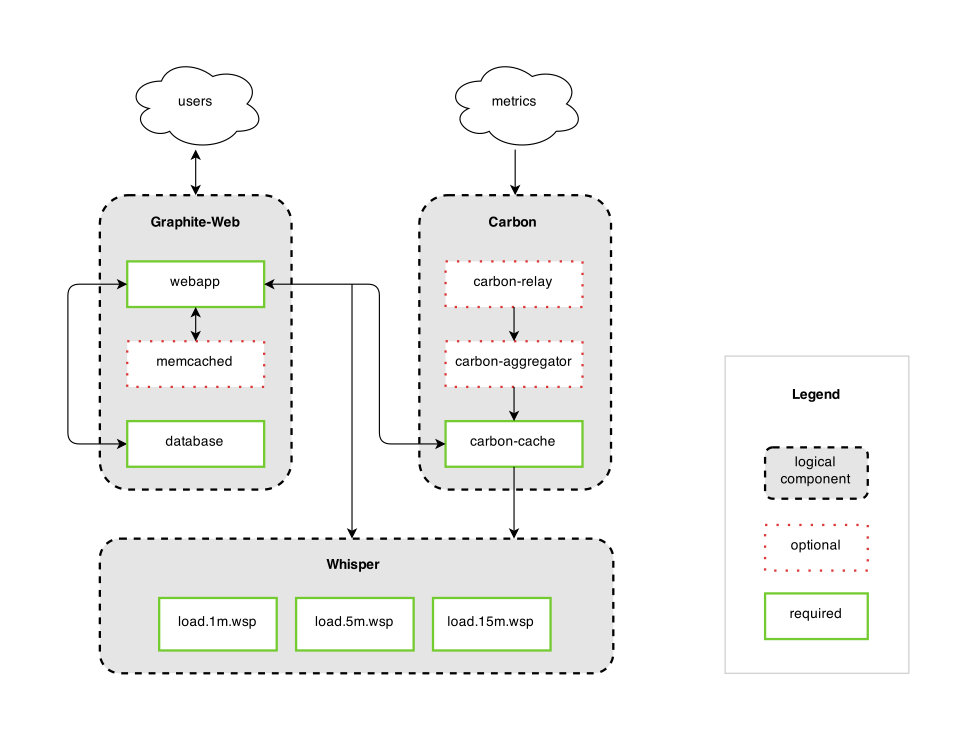 Carbon is responsible for receiving metrics over the network, caching them in memory for "hot queries" from the Graphite-Web application, and persisting them to disk using the Whisper time-series library.
Installation, Configuration and Usage
Please refer to the instructions at readthedocs.
License
Carbon is licensed under version 2.0 of the Apache License. See the LICENSE file for details.
Project details
Download files
Download the file for your platform. If you're not sure which to choose, learn more about installing packages.
Source Distribution