Command Line Lyrics fetcher from mpris media player like Spotify, VLC, Audacious
Project description
Lyrics-In-Terminal
Shows lyrics of songs from your favourite music player in terminal.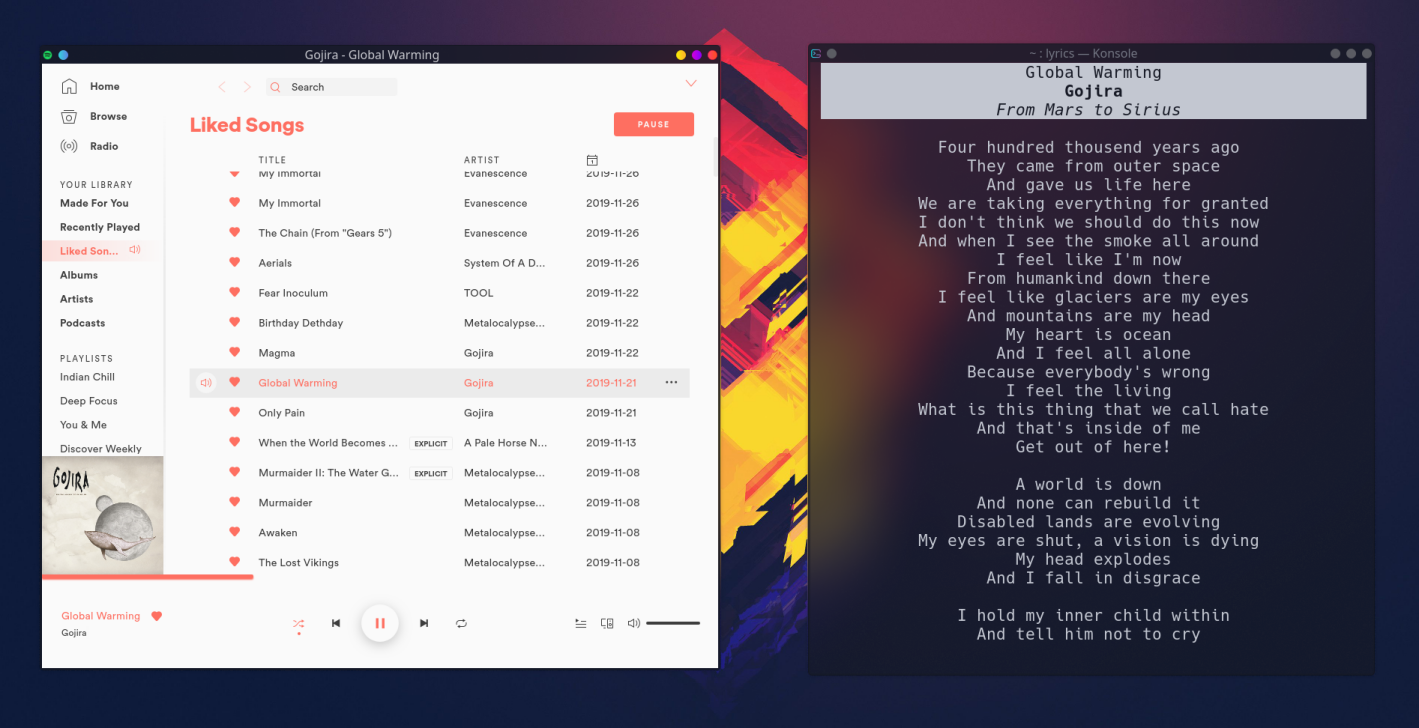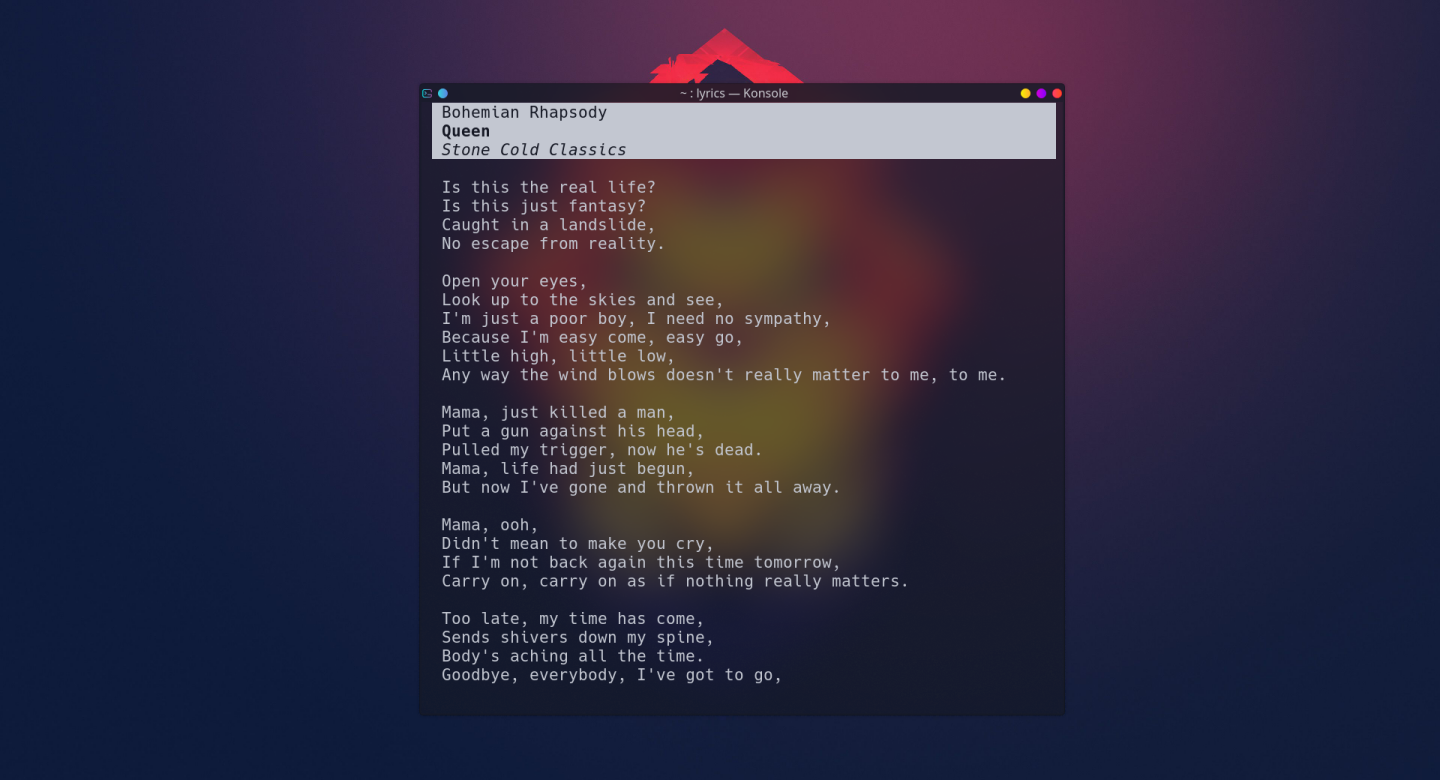 Supported Players
Almost all of the mpris specification compliant media players are supported, including -
Spotify
VLC Media player
Rhythmbox
Audacious
Music Player Daemon (MPD)
With version 1.4.1 and above, browser media detection is also possible.
For MPD player support install python-mpd2 package as well.
Wiki
License
MIT
---
Project details
Download files
Download the file for your platform. If you're not sure which to choose, learn more about installing packages.
Source Distribution