Project description
HR Payroll Cancel
This module allows the user to cancel a payslip whatever the previous state is without doing a refund. When the user cancel the journal entry is deleted and the payslip state is set to rejected. Then the user is able to set the state to draft again and later on he/she is able to confirm again the payslip.
If there's a refund for a payslip the user should not cancel the entry because the refund would still be confirm. In that case, the user have either to confirm again the payslip or cancel the refund.
Usage
Go to: Payroll -> Employee Payslip
Choose a payslip from the list.

Click on the button "Cancel Payslip" to cancel the payslip.

Now the payslip is in rejected state.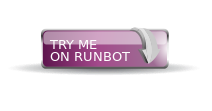 Credits
Maintainer

This module is maintained by the OCA.
OCA, or the Odoo Community Association, is a nonprofit organization whose mission is to support the collaborative development of Odoo features and promote its widespread use.
To contribute to this module, please visit https://odoo-community.org.
Project details
Download files
Download the file for your platform. If you're not sure which to choose, learn more about installing packages.
Source Distributions
Built Distribution
Close
Hashes for odoo10_addon_hr_payroll_cancel-10.0.1.0.1-py2-none-any.whl
Hashes for odoo10_addon_hr_payroll_cancel-10.0.1.0.1-py2-none-any.whl

| Algorithm | Hash digest | |
| --- | --- | --- |
| SHA256 | fe99288ad38643afbf3aaae7febaf7fc8535848dd4f13e5efa49b06ce6f210e1 | |
| MD5 | 4698dc56c5145de0b0f656860fd688ef | |
| BLAKE2b-256 | bfe69b14f63ca686a78cd5feca7a778d2e51bf6a59b1bf105637c50bb095f2c8 | |