Adds the capability to schedule cycle counts in a warehouse through different rules defined by the user.
Project description
Stock Cycle Count
This module provides the capability to execute a cycle count strategy in a warehouse through different rules defined by the user. Cycle count is an alternative to full wall-to-wall physical inventories in which little portions (stock locations) of the stock are selected to count on a regular basis.
The system propose locations in which to perform a inventory adjustment every day based on a set of rules defined for the warehouse. In addition the system can propose Zero-Confirmations which are simple and opportunistic counts to check whether a locations has actually became empty or not.
With this strategy it is possible to:
Remove the need to perform full physical inventories and to stop the production in the warehouse.

Measure the accuracy of the inventory records and improve it.

Correct inventory errors earlier and prevent them to become bigger.
Installation
To install this module, you need to:
Download this module to your addons path.

Install the module in your database.
Recommendations
It is highly recommended to use this module in conjunction with:
stock_inventory_verification_request: Adds the capability to request Slot Verifications.

stock_inventory_lockdown: Lock down locations during inventories.
Configuration
You can configure the rules to compute the cycle count, acting as follow:
Go to Inventory > Configuration > Cycle Count Rules.

Create as much cycle count rules as you want.

Assign the rules to the Warehouse or zones where you want to apply the rules in.

Go to Inventory > Configuration > Warehouse Management > Warehouses and set a Cycle Count Planning Horizon for each warehouse.
Usage
Once you have some rules configured for your warehouses, you can proceed as is described below.
Go to "Inventory > Configuration > Warehouse Management > Warehouses".

Select all the warehouses you want to compute the rules in.

Click on "Action" and then in "Compute Cycle Count Rules". (note: A cron job will do this for every warehouse daily.)

Go to "Inventory Control > Cycle Counts".

Select a planned Cycle Count and confirm it, this will create a draft Inventory Adjustment.

In the right top corner of the form view you can access to the generated Inventory Adjustment.

Proceed with the Inventory Adjustment as usual.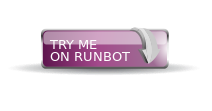 Known issues / Roadmap
Assess the possibility to refactor action_compute_cycle_count_rules method converting some of the searches to actual fields. E.g. inventory_history_ids for all the inventories done in a location.
Bug Tracker
Bugs are tracked on GitHub Issues. In case of trouble, please check there if your issue has already been reported. If you spotted it first, help us smash it by providing detailed and welcomed feedback.
Images
Odoo Community Association: Icon.
Maintainer

This module is maintained by the OCA.
OCA, or the Odoo Community Association, is a nonprofit organization whose mission is to support the collaborative development of Odoo features and promote its widespread use.
To contribute to this module, please visit https://odoo-community.org.
Project details
Download files
Download the file for your platform. If you're not sure which to choose, learn more about installing packages.
Source Distributions
Built Distribution
Close
Hashes for odoo10_addon_stock_cycle_count-10.0.1.0.0.99.dev13-py2-none-any.whl
Hashes for odoo10_addon_stock_cycle_count-10.0.1.0.0.99.dev13-py2-none-any.whl

| Algorithm | Hash digest | |
| --- | --- | --- |
| SHA256 | 55413ccbae0073a8b93468be9a361c0542da0fc1bc451a1d79f09823f1b92502 | |
| MD5 | d955e8fc6e4809cd0f82cffec5757aaf | |
| BLAKE2b-256 | 82c00f3a2444cf652ae7656c8652e1042ce6feae93f9cf227e2a6907d4a892a2 | |