Access your documents via SFTP
Project description
SFTP
This module allows you to access your data (= documents attached to records) via SFTP. There will be different virtual roots to get your browsing started, for the time being, there's only one map By model that lets you browse ids of the records of the different models.
Installation
To install this module, you need to:
install paramiko. You need version 2.0 or higher

install the module. It will generate a new host key during installation
Configuration
To configure this module, you need to:
be sure there's a proper hostkey in config parameter document_sftp.hostkey

add some authorized key on the users' form who should be allowed to login via SFTP
Usage
To use this module, you need to:
add some keys to your user's authorized key field

say sftp -p 2222 $yourodoohost and browse through the possibilities

when you found what you want, say sshfs -p 2222 "admin@localhost:By model/res.company/1" $yourmountpoint to see all attachments of your main company in $yourmountpoint

pay someone to implement locking (see below) in order to be able to write on this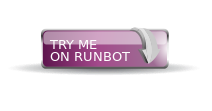 Known issues / Roadmap
implement writing. This is not trivial, because we need some concept of locking, UI for that and take care of some corner cases

allow to restrict actions on SFTP that are allowed normally (because rf -rf $yourmountpoint/ can become a serious problem)

should support directories

implement some other useful virtual roots (Mails, By Directory, By name, …) This should look like symlinks to the rigid designator (model+id) from the point of view of the user.

with this, auth_ssh should be simple to implement enabling passwordless logins for your scripts

if you want to see error messages from the SFTP server thread, use --log-handler=paramiko:DEBUG
Bug Tracker
Bugs are tracked on GitHub Issues. In case of trouble, please check there if your issue has already been reported. If you spotted it first, help us smashing it by providing a detailed and welcomed feedback.
Credits
Images
Odoo Community Association: Icon.
Maintainer

This module is maintained by the OCA.
OCA, or the Odoo Community Association, is a nonprofit organization whose mission is to support the collaborative development of Odoo features and promote its widespread use.
To contribute to this module, please visit https://odoo-community.org.
Project details
Download files
Download the file for your platform. If you're not sure which to choose, learn more about installing packages.
Source Distributions
Built Distribution
Close
Hashes for odoo8_addon_document_sftp-8.0.1.0.0.99.dev3-py2-none-any.whl
Hashes for odoo8_addon_document_sftp-8.0.1.0.0.99.dev3-py2-none-any.whl

| Algorithm | Hash digest | |
| --- | --- | --- |
| SHA256 | 85f4d6cc782a9ef7ca8df28e830bf8047be5a6049d98fa89ae3f7b3c947f22d8 | |
| MD5 | 3674207fae415f3c798d2a960b687245 | |
| BLAKE2b-256 | 082cc789168b4f34493162f4fb6bc9396e0c112e76d287ee4cb907f41ba9b44b | |