API to store and manage the data of your animation production
Project description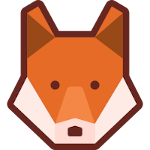 Zou, the Kitsu API is the memory of your animation production
The Kitsu API allows to store and manage the data of your animation/VFX production. Through it you can link all the tools of your pipeline and make sure they are all synchronized.
A dedicated Python client, Gazu, allows users to integrate Zou into the tools.
Features
Zou can:
Store production data, such as projects, shots, assets, tasks, metadata files, and validations.

Track the progress of your artists

Store preview files and version them

Provide folder and file paths for any task

Import and Export data to CSV files

Publish an event stream of changes
Installation and documentation
Installation of Zou requires the setup of third-party tools such as a database instance, so it is recommended to the follow the documentation:
Specification: - https://api-docs.kitsu.cloud/
Contributing
Contributions are welcomed so long as the C4 contract is respected.
Zou is based on Python and the Flask framework.
You can use the pre-commit hook for Black (a python code formatter) before commiting:
pip

 

install

 

pre-commit




pre-commit

 

install
Instructions for setting up a development environment are available in the documentation
Contributors
@aboellinger (Xilam/Spa)

@BigRoy (Colorbleed)

@EvanBldy (CGWire) - maintainer

@ex5 (Blender Studio)

@flablog (Les Fées Spéciales)

@frankrousseau (CGWire) - maintainer

@kaamaurice (Tchak)

@g-Lul (TNZPV)

@pilou (Freelancer)

@LedruRollin (Cube-Xilam)

@mathbou (Zag)

@manuelrais (TNZPV)

@NehmatH (CGWire)

@pcharmoille (Unit Image)

@Tilix4 (Normaal)
Project details
Download files
Download the file for your platform. If you're not sure which to choose, learn more about installing packages.
Source Distributions
Built Distribution