Project description
The CrateDB Shell (aka Crash) is an interactive command-line interface (CLI) tool for interacting with CrateDB.
Screenshot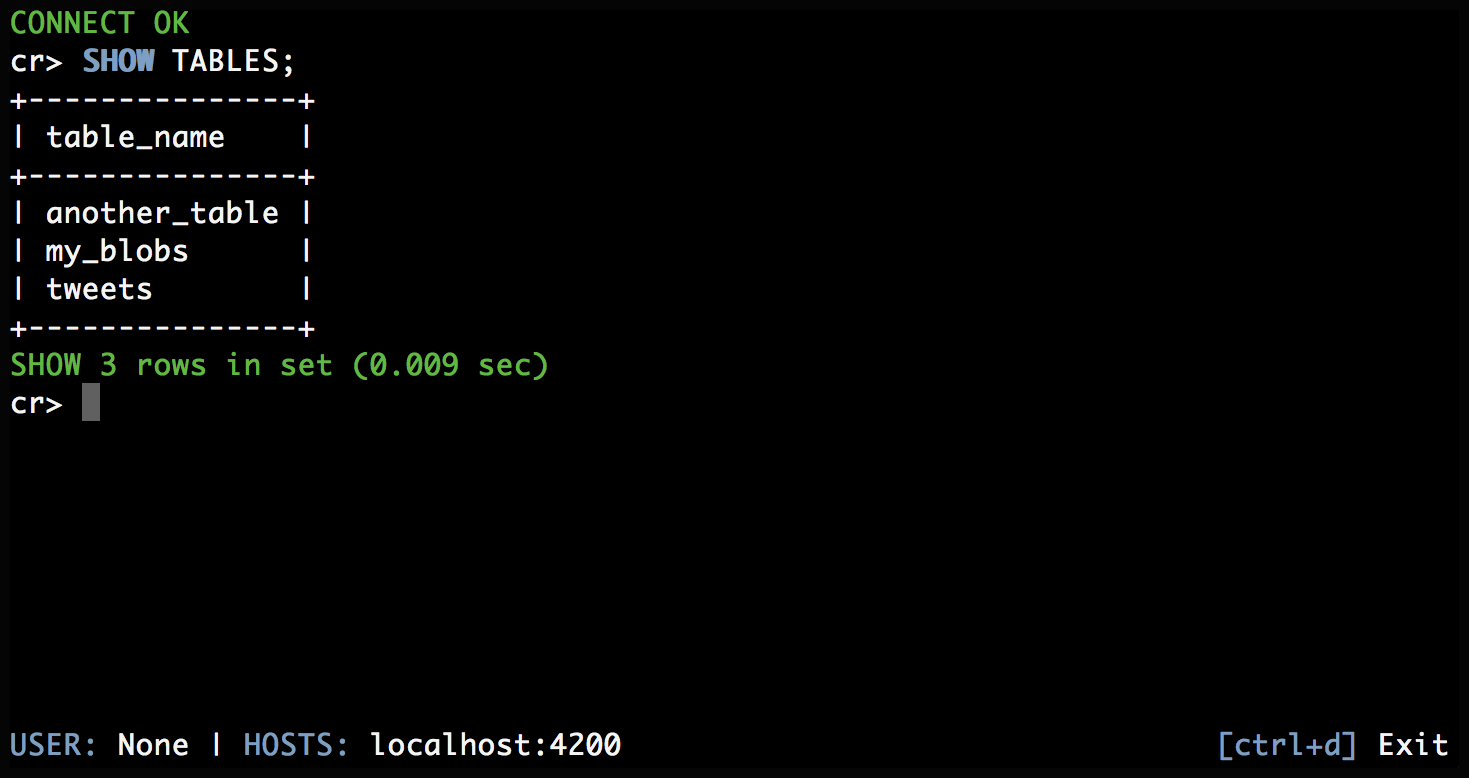 Installation
Python Package
Crash is available as a pip package.
To install, run:
pip install crash
Now, run it:
crash
To update, run:
pip install -U crash
Standalone
Crash is also available as a standalone executable that includes all the necessary dependencies.
First, download the executable file:
curl -o crash https://cdn.crate.io/downloads/releases/crash_standalone_latest
Then, set the executable bit:
chmod +x crash
Now, run it:
./crash
If you would like to run crash from any directory, and without the leading ./, the file has to be in a directory that is on your PATH.
Project details
Download files
Download the file for your platform. If you're not sure which to choose, learn more about installing packages.
Source Distribution
Built Distribution
Close
Hashes for crash-0.30.1-py2.py3-none-any.whl
Hashes for crash-0.30.1-py2.py3-none-any.whl

| Algorithm | Hash digest | |
| --- | --- | --- |
| SHA256 | 43931db87531c277358c97d7b5c377b6d0a8150c1a95f9b5445a9f7040de91ab | |
| MD5 | 748b679eb38246499b56c46464c52238 | |
| BLAKE2b-256 | e86c16ac9e354d4423039fe109805dd627bf033a41249e92b9958718e8ccea28 | |